ROSA THURNHER & JARINA NAONE – EL PONCE
Rosa Thurnher and Jarin Naone own and run El Ponce, a local Atlanta Mexican restaurant and partner of The Lola. The restaurant business has been hit hard by this pandemic, we spoke to them about what it's been like running their business through this crisis, how they're surviving, how they're innovating and what change do they hope to see come from this moment.
What has your overall experience of COVID-19 been like and what has stood out the most?
It seems the only constant for us has been to pivot and be flexible.  We have changed our business model several times, and have had to rely on our own conscience and research to decide how to operate our business safely for our staff & community.  We feel that our elected officials have not always given us the guidance we agree is responsible – so we are paying close attention to the recommendations from Health Officials, as well as National Restaurant organizations such as the IRC, James Beard Foundation, and The National Restaurant Association.
What have been the hardest parts?
Having to reduce hours or furlough staff would be number one.  Although we have done everything we can to make our operations and practices safe, we have been constantly questioning if we are doing the right things in the right ways to protect our staff and our patrons. Also, sleeping has been difficult honestly. I worry whether my employees are ok, if my 12-year-old is ok, and if we will still have our business when this is done?
---
How do you feel at this moment as restaurants are reopening in Georgia?
We're worried about what this means for the spread of the virus and sad that this decision was made.  We feel it was irresponsible and financially motivated.  We are not planning on reopening our dining room at this time, but will continue with takeout & delivery.
What have been some inspiring moments?
There have been way too many to list, thankfully the silver linings have been plentiful!  The support from our staff, friends, family & community has moved us to tears on a regular basis, and we have no doubt our lights would not be on currently without them!
What habit, practice, goal, or mindset are you trying to embrace in this particular moment?
The mindset is really more one day at a time- do what we can each day, and know we are doing the best we can.  Jarina and I both have tried to add more self-care and exercise into our daily routine to keep sane.
What has impacted your business the most and how have you had to pivot or even innovate?
We have been take out & delivery only since March 14th, so financially it's a huge difference.  We have a large patio and do most of our annual volume from now through September.  We have definitely had to be more creative – added pantry items to our offerings, selling merch, and currently attempting to take our annual Cinco block party virtual & to go.  Also will be completely revamping what El Bar is for the future, as that side of our business is closed
What additional support do you wish you had?
Honestly, I have as much support as anyone can ask for emotionally, and I am thankful to my partner as he is supporting me and my daughter financially right now.  I do wish we had some clear guidance and thought out planning from our elected officials.  I appreciate the Mayor and what she has done, but I feel the guidance we received from the state for reopening is unrealistic and not well planned.  It will take time to plan and implement new safeguards, redesign dining rooms, etc.  I also know small businesses need more financial support.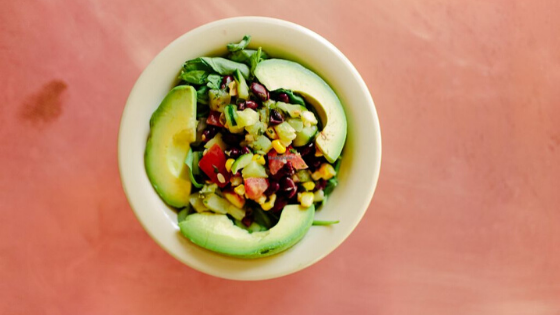 What do you hope will be different coming out of this and what have you learned about yourself?
We hope that people support local businesses and become more politically engaged to hold our officials more accountable. I've learned I am stronger and more determined than I thought – which I already thought I was both, but this has taken me to a new level.
How can the community support your business right now?
Order food, buy merch, donate to ATL family meal, buy a meal for a hospital team through The Meal Bridge, or follow us on social & share what we have going on.
Support