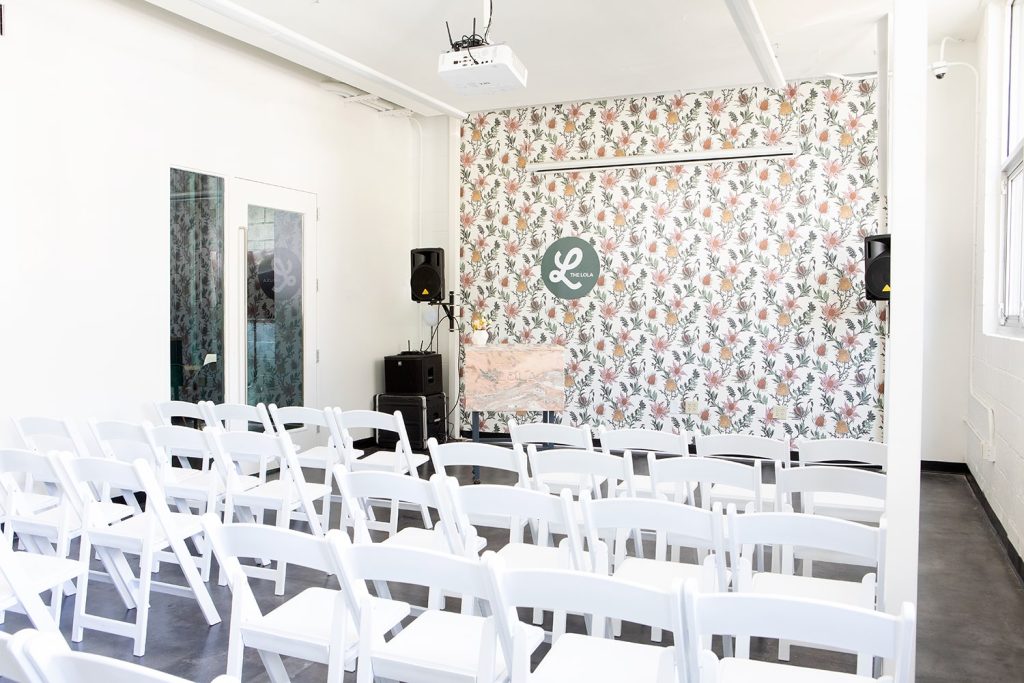 One of the best
meeting spaces and
small event venues in Atlanta!
Our Women's Club is an aspirational and luxurious place – a welcoming third space (beyond home and the office). The Lola combines classic design with an unexpected playful twist; by adding in a healthy dose of Atlanta hospitality, The Lola is warm, unpretentious and welcoming to all.
The 5,000-square-foot space spreads across two levels and offers hushed work areas, a bar/café, a private mother's room, a beauty room with lighted mirrors, screening and theater areas and multiple conference rooms. The Lola is a perfect space to hold a meeting, events or retreats. Also consider our unique space for a friend's engagement party, wedding shower or those other important life milestones.
Centrally located in the Historic Old Fourth Ward across the street from Ponce City Market, your guests will feel the experience from the moment they walk in the door and leave with a lasting positive impression.
Discover Unique Event Venues Atlanta.
Meeting Rooms, Small Event Space, Corporate Meeting Spaces
Meeting Space & event venue in Atlanta
The Lola is one of the best small event venues in Atlanta if you are looking for a small event space, business meeting venue, meeting room or meeting space
Book your next event at this beautiful small event venue and
meeting space, Atlanta!
Submit your details below and we will instantly send you pricing and an overview of our beautiful space right to your inbox. We'll also include an application form should you decide to move forward with your event or meeting.
If you don't see an email from EVENTS@THE-LOLA.COM please check your spam and drag the email to your inbox.
*Please check your spam for an email from EVENTS@THE-LOLA.COM
Once you submit your details please check your inbox (or spam!) for an email from events@the-lola.com which will include information about our space and a detailed price list.