Part 3: Storytellers Stephanie Liu, Monica Villavicencio, and Jane Macedo Yang

By Jackie Yen
In honor of Asian American Pacific Islander (AAPI) Heritage Month, we have invited Lola member, storyteller, and creative Jackie Yen to contribute an interview and photo series celebrating Atlanta's Asian American women. These incredible humans are founders, small business owners, and leaders of purpose-driven organizations. Their inspiring stories will be posted throughout the month of May.
In our third post we dive into the power of visual storytelling with filmmakers, artists, and small business owners Stephanie Liu, Monica Villavicencio, and Jane Macedo Yang. These women are building a film community in Atlanta where everyone can thrive. Their work is carving a path for future women of color to take charge of the narrative and reflect the South through their lens.
Monica Villavicencio and Stephanie Liu
Shyness as a Superpower and Fostering Connection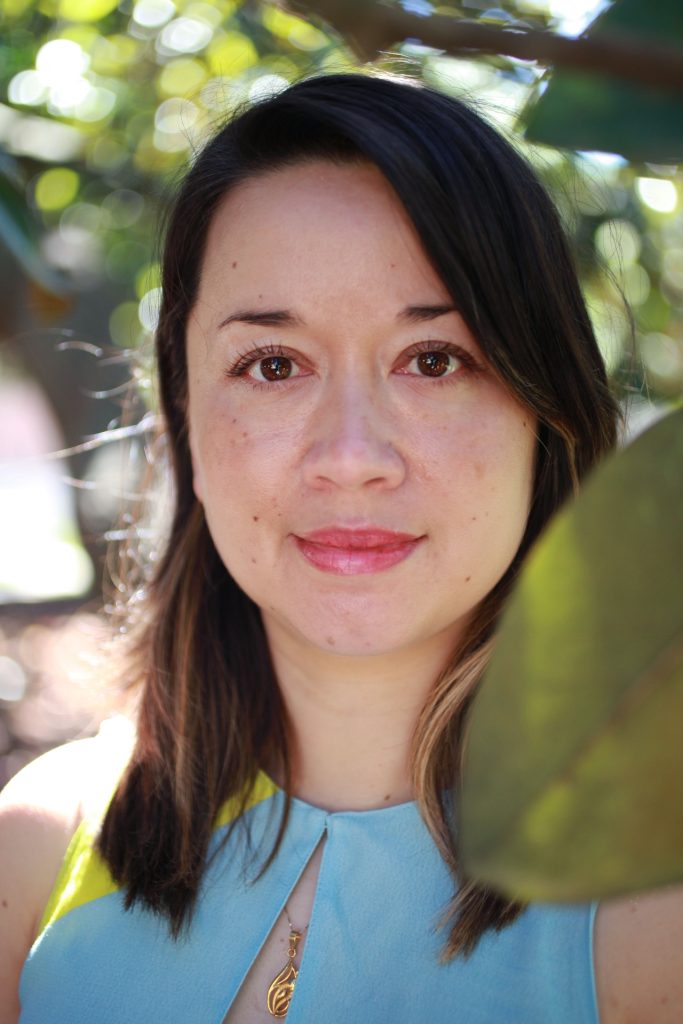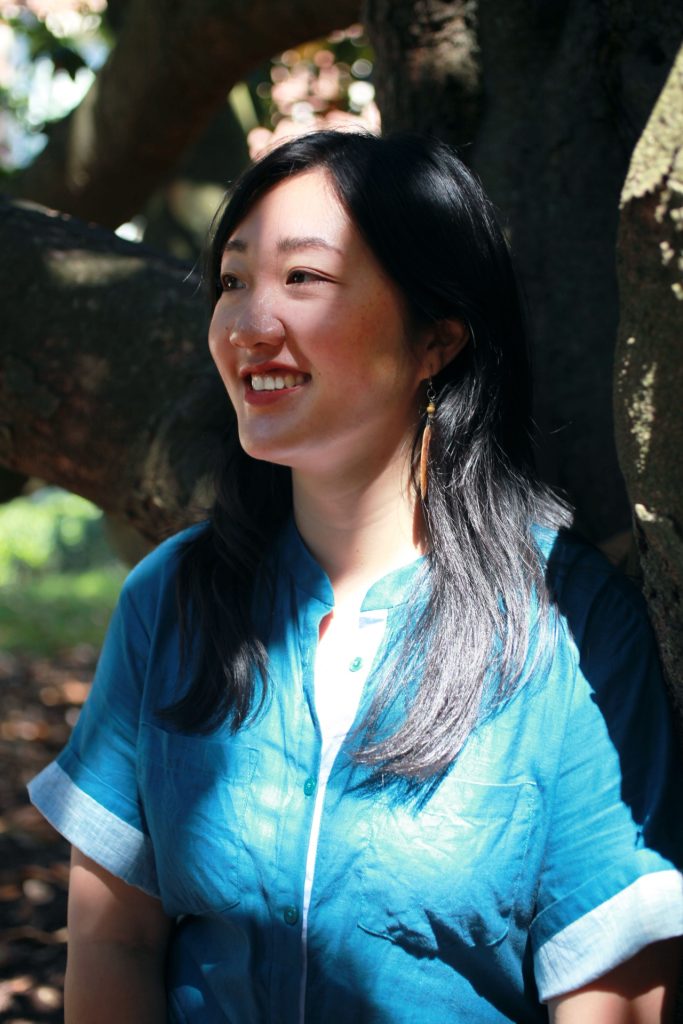 Business and creative partners Monica (left) and Stephanie (right) at Agnes Scott College.
Stephanie and Monica are business and creative partners who met in San Francisco and moved to Atlanta to open a film production studio that brings both vulnerability and play to every story. For Stephanie it was a homecoming to the Deep South, and for Monica it was an introduction. They both live in Decatur, though Stephanie occasionally escapes to her parents' house in Duluth "to unwind, eat baller Chinese and Korean food, and hug the family dog." In addition to making films, Monica is writing a novel.
Where are you from and how do you identify yourself?
Stephanie: I was born in Chengdu, China and grew up in Mississippi and Tennessee. I identify as Chinese-American and as a Southerner at heart, though it took living elsewhere to come to terms with that.
How about you, Monica?
Monica: This is a challenging question! I grew up in Los Angeles, London, and DC. I'm a writer, filmmaker, yogi, partner, daughter, sister, dog mama, and Filipina-Nicaraguan-American. Most of all, I'm a deeply curious person and an avid reader.
Stephanie, what do you celebrate about yourself?
Stephanie: That I've never lost my capacity for childlike glee. I celebrated my last birthday at the Kennedy Space Center in Cape Canaveral. It was the most fun I've had in ages. By the end of day, my face hurt from smiling.
You two left jobs at Twitter to start your own business, Xerophile Studios. What was the motivation?
Stephanie: I had reached a breaking point at my tech job. I wanted more autonomy, and I desperately missed making things. At some point, Monica and I realized we wanted to tell stories that fostered connection and expanded empathy. We both had backgrounds in journalism and video production, so documentary filmmaking made sense. It's still wild to me that I get to tell stories for a living. It's an immense privilege that I try not to take for granted. We took the leap and here we are today!
And you, Monica?
Monica: The pain of not being creative, of not doing what I wanted to do, and of not giving myself space to grow in the ways I wanted to grow is what pushed me out of my comfort zone and the semi-security of that job.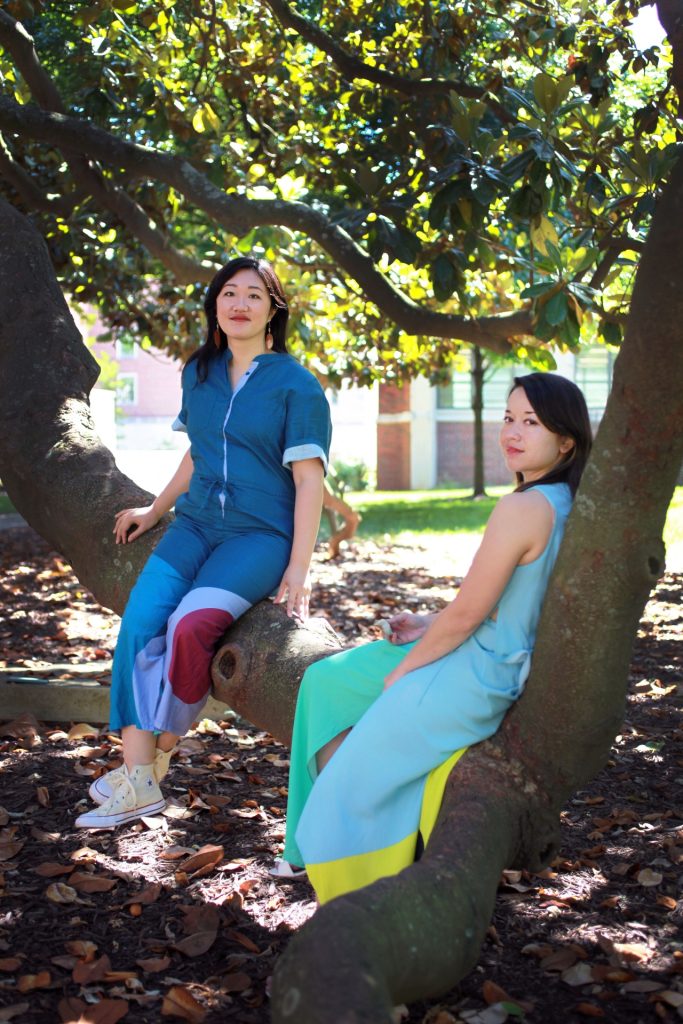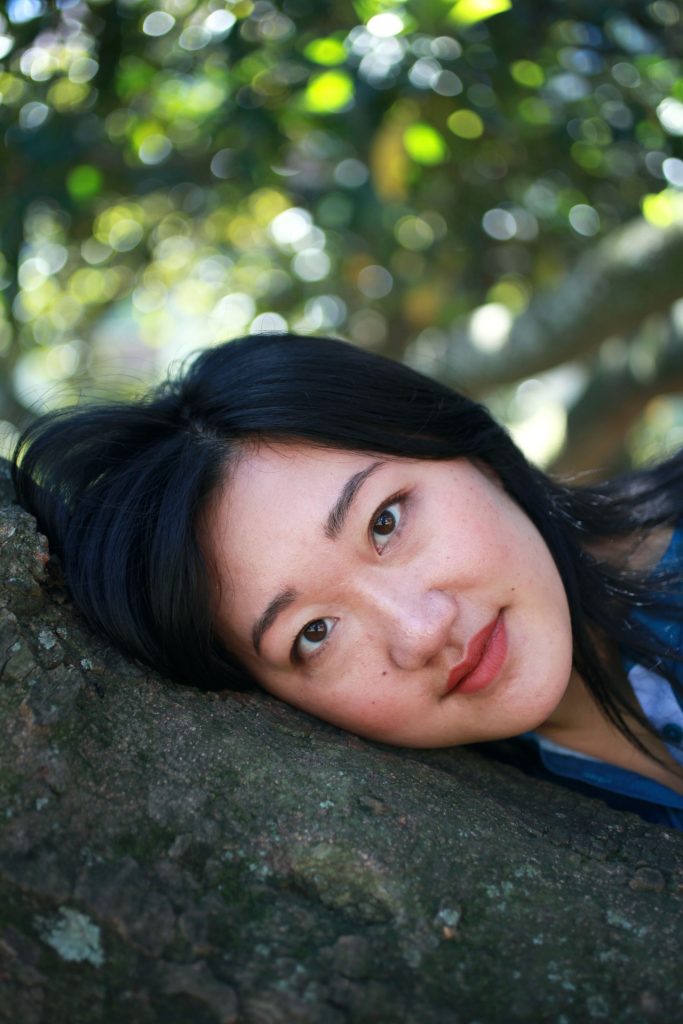 Stephanie and Monica photographed with a low hanging Magnolia tree.
Monica, you've talked about how it can be scary to speak one's truths and that letting yourself be seen is one of the bravest things a person can do.
Monica: Yes, I was a painfully shy child. I never talked in preschool, neither to my teachers nor my classmates. My dad would ask me every night whether I had talked that day, and I always answered, "no." I've overcome much of my shyness, but it still lurks there. I was ashamed of it as a child, but as an adult I can see how it's made me an observer, someone who takes in the details of my environment and the people around me. It's part of what fuels my creative work.
Stephanie, what would you consider one of your superpowers?
Stephanie: People have remarked that I'm soft-spoken. Being soft-spoken is often conflated with docility and compliance, which are stereotypes that have long plagued Asian American womxn. For me, being soft-spoken connotes intimacy and vulnerability. It implies deep listening and thoughtful reflection. These traits are assets in my documentary work. They make interview subjects feel safe and seen. It's taken me time to understand this, but I finally see it as a source of strength.
How do you both find support, either for yourself personally or for your business? 
Stephanie: We have an incredible business/life coach, Raina Sun, who has been with us since day one. I recommend partnering with a coach if you can! Whatever investment you make in yourself will inevitably pay dividends for your business.
Monica: Believing that I can make a living as a creative is an ongoing process. We do thought work with our coach around our limiting beliefs about the arts and money. Xerophile's success has certainly played a role in allowing me to believe it's possible!
Tell us about your film on menopause, and also congrats on winning an arts grant for the project!
Monica: We started working on The Body Is Not a Thing because of our own fears, confusions, and general trepidation about menopause. The women we've met through shooting have expanded our sense of possibility and made us feel seen and beautiful in a way that outlives youth. Getting to know these women has been an absolute blessing.
Last question. What's a book, show, or movie you love and makes you feel seen?
Monica: Off the top of my head, the films Cinema Paradiso and Real Women Have Curves and the On Being with Krista Tippett podcast.
Stephanie: This might be a strange answer, but Raw by Julia Ducournau. I love feminist horror, and this film made me feel seen as a viewer and creative. It's transgressive, unapologetic, and original—all the things I hope to be in my art one day.
Jane Macedo Yang
An Observant and Empathetic Artist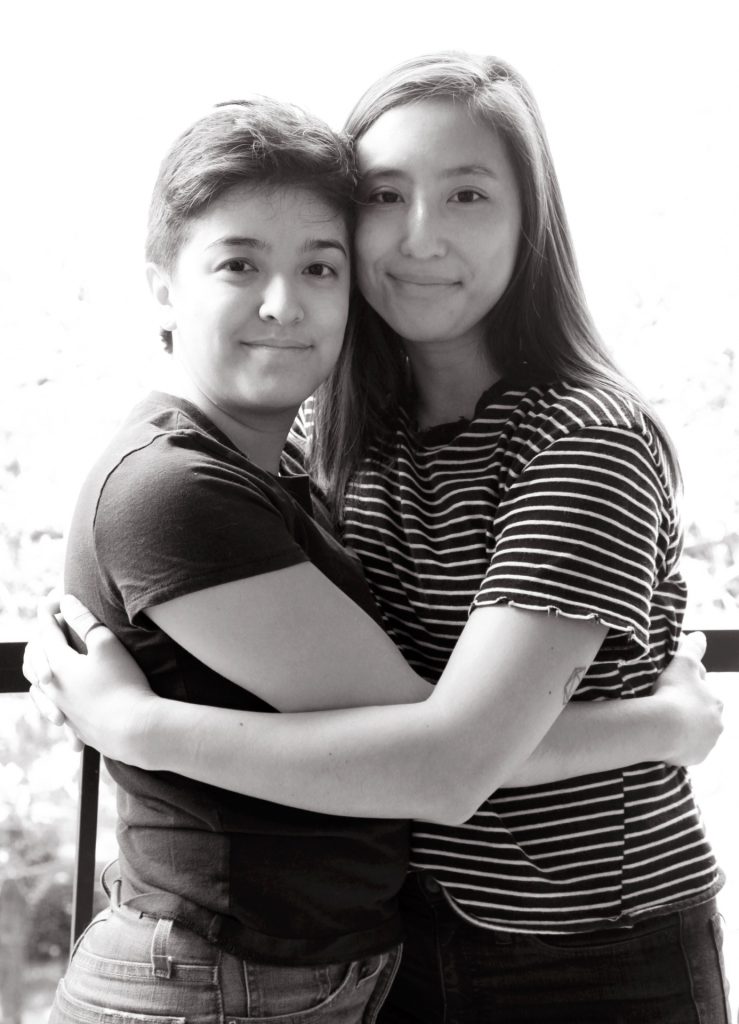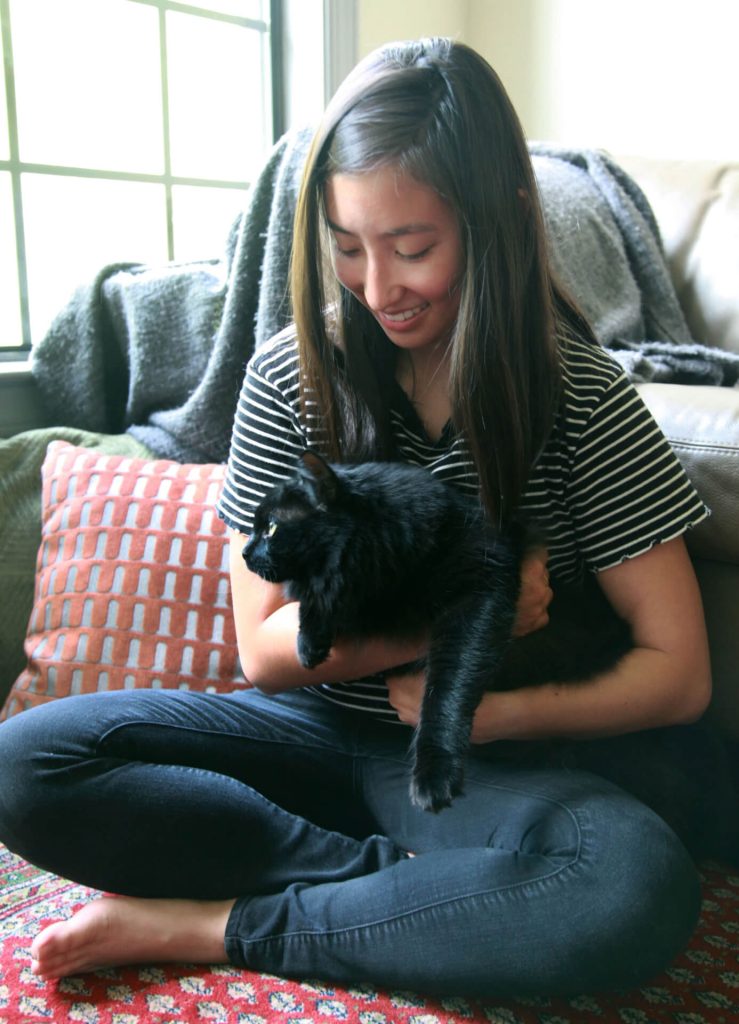 Jane photographed with her girlfriend and cat at home in Morningside.
Cinematographer Jane Macedo Yang brings the world and all its people to life in her signature saturated, shimmering colors. She owns documentary film production company Mazu Films with her sisters and lives in Morningside with her girlfriend and two cats.
Where are you from and how do you identify yourself?
I was born and raised in the suburbs of Atlanta, and I proudly refer to myself as someone with Southern roots. I identify as a queer Chinese-Cambodian/Mexican-American woman and the daughter of immigrants and of a refugee.
I once deeply struggled with those parts of myself. Now I'm very proud to come from these heritages and intersections, and I celebrate how they've influenced my art and perspective of the world.
Is there a stereotype you've faced in your life and subverted?
I'm an introverted and shy person until I get to know you. I've struggled with the stereotype that Asian women are quiet, reserved, and submissive. I've grown to appreciate that I'm also observant and empathetic, and I am a better artist and human because of those qualities. They help me connect and collaborate with other creatives and those in front of the camera. (Also, I'm definitely not submissive!)
No you're not! Earlier this year you quit your corporate job to open your own business, Mazu Films, and work full-time as a director of photography. How's it going?
Meeting and working with other crew and filmmakers has been fulfilling and healing, especially amidst the isolation of the pandemic. Atlanta has such talented artists and an intimate documentary film community. The film world is exclusive and intimidating, but we are building a grassroots community that supports each other.
As the borders have reopened, I am finally returning to Kuala Lumpur to continue filming my feature documentary film, Parastoo. Malaysia holds a special place in my heart as one of the first places I traveled to as a professional filmmaker in 2017-2018 to capture refugee stories.
What's a film that is meaningful to you?
Everything Everywhere All at Once. Not only is it a stunning, moving film, but I felt so seen. Michelle Yeoh plays an immigrant mother who struggles with her daughter being queer. I'm also the queer daughter of an immigrant mother who has struggled with accepting my queerness, and watching that unfold on screen was profoundly cathartic. Also, seeing Asian representation on screen is always an amazing experience.
I agree. Wrapping up, how can people better support AAPI-owned businesses?
For any AAPI-owned business, word of mouth catapults our work. Even small gestures like checking out our websites, sharing them on social media, or telling your network that our businesses exist help us survive and prosper.
—
Thank you so much Stephanie, Monica, and Jane. We can't wait to see your films!
Stay tuned for more posts this month celebrating Atlanta's Asian American womxn.

These interviews have been edited and condensed for clarity.