Busola Saka believes that when a story has a strong message it's a personal one.
The Lola member, Busola Saka has embraced the power of her voice and has found that slowing down and valuing her story has empowered her in ways she couldn't have imagined. As a communicator, Busola tells the stories of so many around her, but when she isn't working you can find her cooking or eating a yummy pastry!

Busola Saka
Location: Atlanta, GA
Age: 38 years
What I do: Communicator and Founder of Black Boy Thrive
Briefly describe who you are, what you do for work and for fun
I am a communicator, wife, and mom of two children. I grew up in Lagos, Nigeria, and moved to Atlanta at age 17. I've called Atlanta home for the past 21 years.
I am also the founder of Black Boy Thrive, an online platform advocating for little Black Boys in Preschool and Kindergarten, to protect them from implicit and explicit biases in teaching and discipline. I started Black Boy Thrive during a very difficult period for my family – we were navigating a school system that labeled our little boy as aggressive and not ready for school, without providing the right tools to help him succeed. Studies have shown that Black boys are disciplined at school far more than their White counterparts, and are more likely to be suspended and/or expelled from school. Our experience with my son made me want to change this narrative.
I am an avid reader, and I enjoy cooking and organizing. I also love a good latte, and am addicted to pastries!
Share your career story with us
I've spent my entire career (16 years) as a public health communicator. I started as an intern at a global nonprofit, and have been fortunate to plan and execute powerful public health campaigns on various health issues such as HIV/AIDS. I credit my success to the amazing connections I've made throughout my career.
Were you inspired by anyone or anything when deciding on your career path?
My mom always dreamed of seeing me on TV as a news anchor. I'm more of a behind-the-scenes person, so communications was a happy medium!
What does success look like to you?
A decade ago, success meant something different. It meant a fancy job title, money, and traveling the world.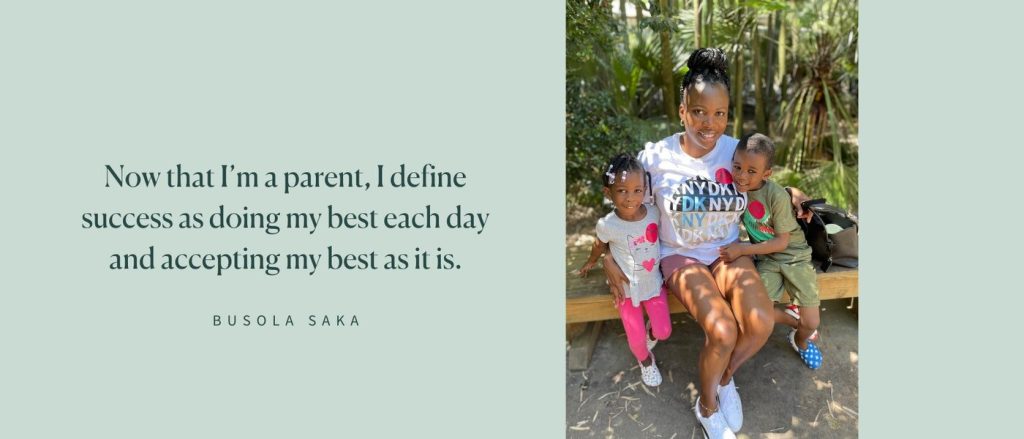 Has COVID-19 affected your view on what you do for work or how you work? If yes, why and how?
Interestingly, I made the decision to resign from my last job before the pandemic. However, the pandemic allowed me to reflect on what I'd like to do next. I haven't quite figured it out yet, but the pandemic gave me the chance to slow down and determine what my next work experience would look like, and how to speak up for myself in the workplace.
What struggles have you faced as a womxn in your career field? Did you overcome those struggles? How? What did you learn as a result?
I struggled with balancing motherhood and work. I wanted to advance in my career, but with advancement came added responsibilities that were sometimes difficult to manage, especially in a work environment that doesn't value autonomy and flexibility. I overcame this struggle by resigning! It was the most liberating thing I've done in a while.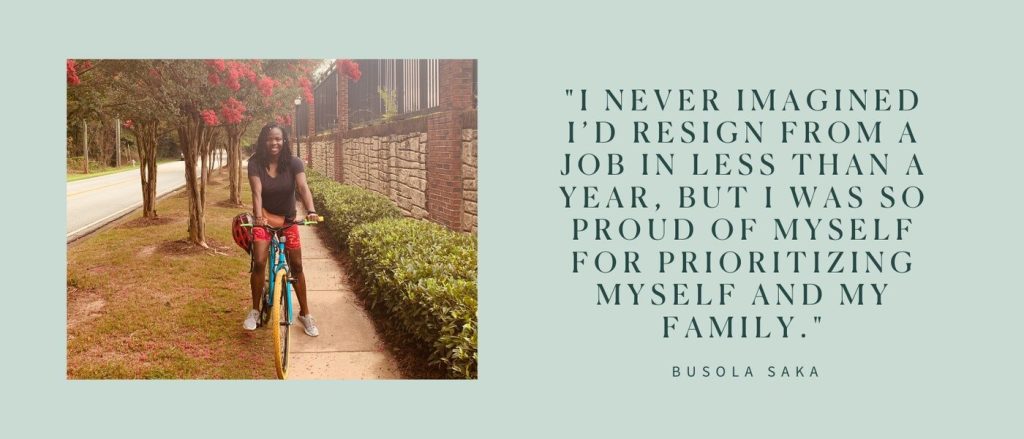 What womxn do you think (past or present) have owned and told their stories in the most powerful way?
I am a HUGE fan of Oprah Winfrey. I mean, Oprah is a MASTER storyteller. She is THE Queen of owning and telling your story in a powerful, moving way. What I love most about her is that she is always learning. A life-long learner makes a powerful storyteller.
Can you share any resources that have helped improve your communication or storytelling skills?
One tip that I always use is to start with a story.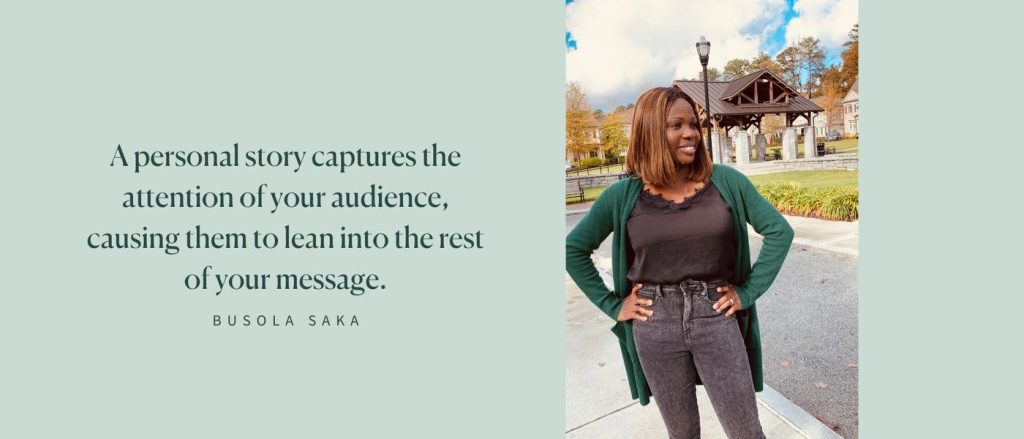 What are some unexpected, unique or inspiring ways you've seen womxn tell their stories
I am so proud of womxn telling their truths using social media, which is such a powerful tool. I come from a culture where being vulnerable is shameful. Womxn sharing their struggles and triumphs publicly has been so heartwarming and empowering.