Be the Change
You do not have to be me in order for us to fight alongside each other. I do not have to be you to recognize that our wars are the same. What we must do is commit ourselves to some future that can include each other and to work toward that future with the particular strengths of our individual identities. And in order for us to do this, we must allow each other our differences at the same time as we recognize our sameness.
— Audre Lorde
When we think about what be the change means to us at The Lola is has a couple of meanings;
What are the changes we need to make internally to build and live a life where we can not only survive, but also truly thrive?
How can we create change in the broader community by reframing the things that no longer work for all of us and be better allies and accomplices to the other womxn around us?
Starting with our own worldview, how do we identify what holds us back from being able to better thrive in our lives?
Our work and careers have become our identities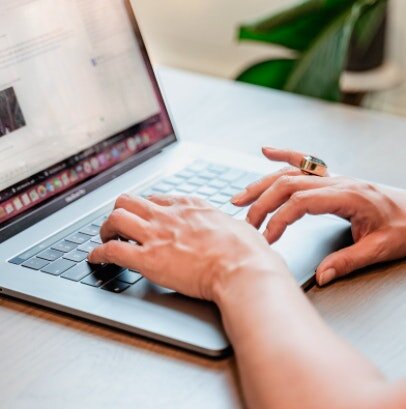 People in knowledge professions identify with their jobs, and typically want to present themselves to the world as competent and dedicated professionals. When we understand that being a competent and dedicated professional means working at all hours, we work at all hours. And then mobile technology brings work into our homes, rendering it inescapable. -Vox
---
What happens when our career becomes our whole identity? Today there are many reasons why this can happen, firstly, it's not our fault. Our tendency to overwork is the result of social conditioning and the (historically recent) onset of capitalism.
America's hustle culture is built on the idea that every nanosecond of our lives must be commodified and pointed toward profit and self-improvement.
— New Republic
Our achievements in life can be highly valued in our families and communities too. If we fail to achieve certain levels of success we can consciously (or subconsciously) feel like we've let others down and that failure drives us to center our lives on achieving what is expected of us. This intense focus and drive, however, forces our identities to become attached to our work. We spend time on work or thinking about work at the expense of most other experiences.
We now live in a society where we are being asked to produce more than ever while our security is rapidly disappearing. Company cultures give us a sense of personal obligation to our work and our teammates. Companies fail to hire enough staff and allocate enough training and resources so overworking becomes the norm.
---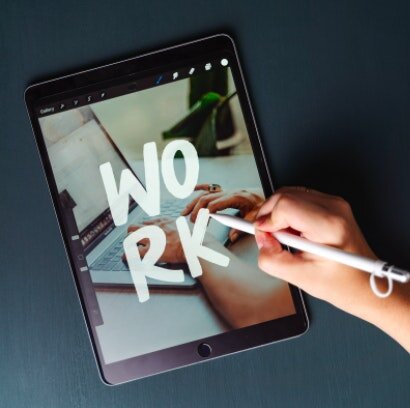 We're often rewarded for working longer hours with raises, prestige and promotions.
---
This then becomes the cultural norm and anyone not seen to be producing enough work, or putting in the right amount of hours in the expected time frame is seen as not pulling their weight not only by the company but their peers too. It becomes a vicious cycle we can't escape. We've placed work at the center of our identities and our lives, everything else is expected to fit in around it.
When you engage in any intense activity for the great majority of your waking hours, that activity will tend to become more and more central to your identity — if only because it has displaced other activities and relationships with which you might identify.
— HBR
Want to Intentionally grow your connections and support system in business so you can grow and thrive with less hustle and more ease?
---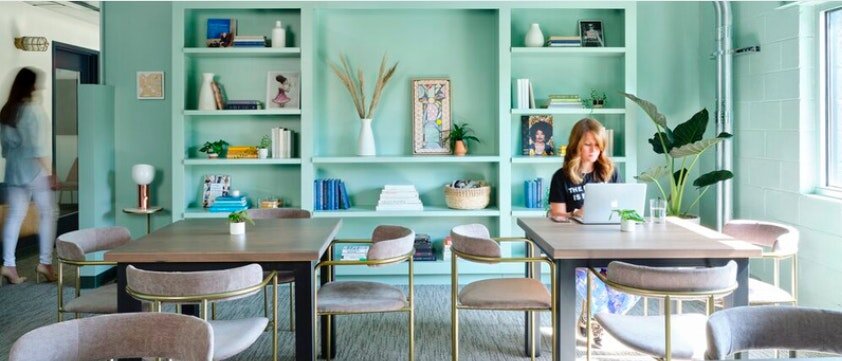 How do you know if your identity has become enmeshed with your career?
Consider the following questions from HBR;
How much do you think about your job outside of the office? Is your mind frequently consumed with work-related thoughts? Is it difficult to participate in conversations with others that are not about your work?
How do you describe yourself? How much of this description is tied up in your job, title, company, or the work you do? Are there any other ways you would describe yourself? How quickly do you tell people you've just met about your work?
Where do you spend most of your time? Has anyone ever complained to you that you are in the office or working too much?
Do you have hobbies outside of work that does not directly involve your work-related skills and abilities? Are you able to consistently spend your time exercising other parts of your brain? What are your interests outside of work-related things?
How would you feel if you could no longer continue in your profession? How distressing would this be to you?


---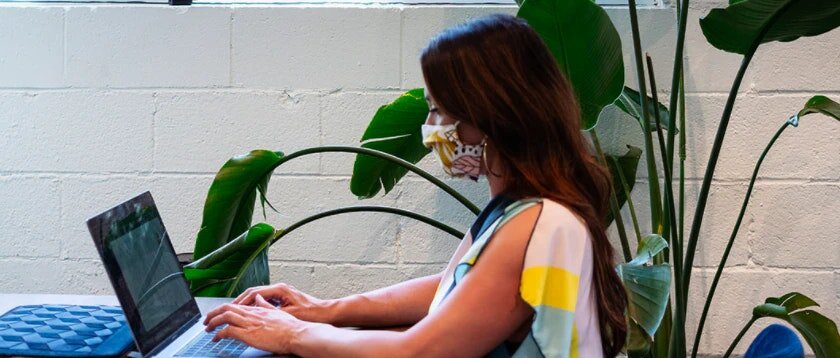 Strongly held ideologies supporting the status quo remain in place: Overworking is necessary. Womxn and men alike suffer as a result. But womxn pay higher professional costs, what's really holding women back? It's not that overworking is necessary, it's that we have a problem of overselling, over-delivering plus a lack of prioritization and boundaries.
IF WE WANT TO SOLVE THIS PROBLEM, WE MUST RECONSIDER WHAT WE'RE WILLING TO ALLOW THE WORKPLACE TO DEMAND OF ALL EMPLOYEES.
The toxicity goes beyond just overworking, you may have heard the phrase "white supremacy culture" but what exactly is it? White supremacy is a project of colonization, it's embedded in our history and continues to live in our culture today and it shows up everywhere, including our workplaces.
While they disproportionately affect people of color, they have a profound impact on all of us. Only by being aware of them and actively working to counteract them can we hope to make improvements to our own lives and the lives of our coworkers.
Has COVID-19 taught us anything and where do we go from here?
After a year that includes a global pandemic resulting in a huge loss of life, massive social unrest, an economic downturn and social isolation – did we learn anything?
America has treated work as a sacred object throughout this past year. Many of us stopped seeing our families and friends while accepting without question the idea that we would not stop working. We stopped going to theaters and restaurants, but we did not stop working. We stopped going to offices, but we did not stop working
— Vox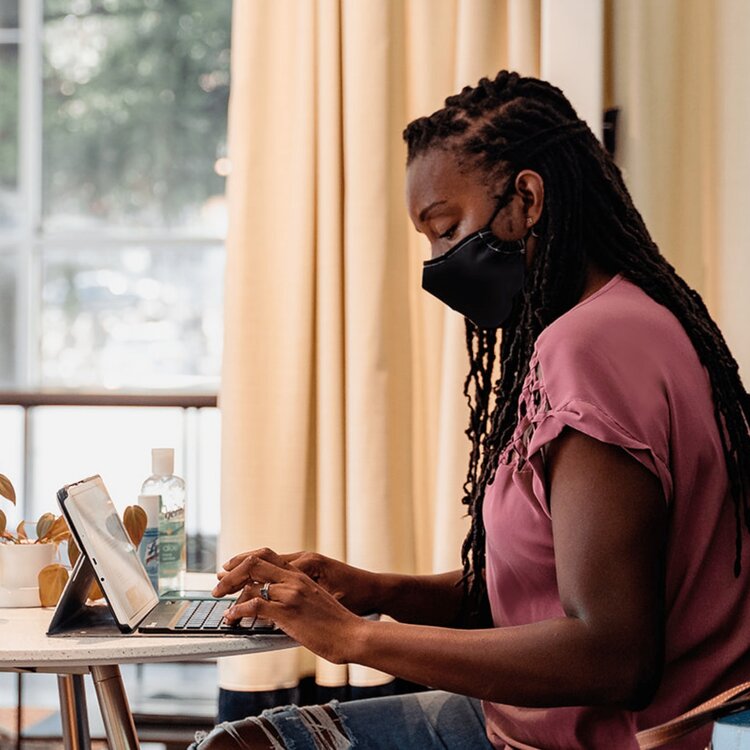 What is the future of work post-pandemic? COVID-19 has exacerbated the economic inequality and caregiving crisis facing women of color, black businesses have shown the biggest decline and women of color have also been hit especially hard by pandemic unemployment.
---
The reality is, despite the challenges and job insecurity, many don't want to go back to normal, normal was what got us here. Post pandemic a number of trends are emerging, millions of womxn haven't rejoined the workforce — and may not anytime soon, there has been an acceleration in the trend of remote work, plus many are opting not to go back to the office at all, they are just quitting instead.
More U.S. workers are quitting their jobs than at any time in at least two decades
— WSJ
Why bounce back from COVID-19 when we can bounce forward?
Before we can do anything we first need to take care of our mental health, but beyond that, what are our options if companies aren't rehiring womxn, and womxn, especially black womxn, continue to face high unemployment?
61% Of Women Are Planning A Major Career Change Post-Pandemic
— Forbes
ONE SURVEY FOUND:
Half of womxn surveyed believe that COVID has provided new professional opportunities for them in the long term.
Over 61% are planning a career pivot.
One-fourth of women surveyed are setting up a new business.
The sectors with the most growth are "health and fitness" and "publishing" for these new business owners.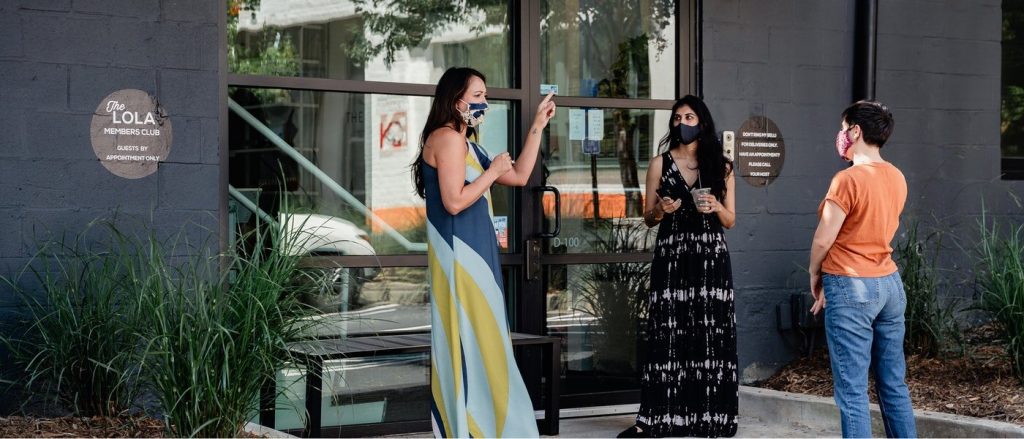 Womxn-owned businesses drove pandemic growth. Women-owned businesses are steady job creators, indeed, people of color own more than 11 million businesses, collectively generating more than $1.8 trillion in annual sales. On average, business-owning households earn more than twice the wealth of their wage-earning peers, and this impact is even more pronounced for business owners of color.
Even if starting a business is risky, I want to be in control of what happens in my life, professionally and financially – Tamika Scriven says to The Washington Post
Be The Change You Want To See In The World
We clearly need a new definition of "the good life" and a way forward for womxn is for us to imagine and create something new for ourselves, on our own terms and on our own timeline. It's a profound act to reclaim time itself.
IN JENNY ODELL'S 2019 BOOK HOW TO DO NOTHING, RESISTING THE ATTENTION ECONOMY, THE "NOTHING" IN ODELL'S TITLE IS NOT REALLY NOTHING BUT IS INSTEAD SOMETHING THAT CAPITALISM UNDERSTANDS TO BE VALUELESS. IT'S TIME APART TO THINK, REFLECT, CONNECT AND CONVERSE. TIME, THAT DOES NOT GO INTO PRODUCING THINGS TO BE SOLD OR INTO BUYING GOODS FROM OTHER PEOPLE.
The notion of the phrase "Be the change you want to see in the world" does three powerful things when we adopt it:
It stirs us into taking action within the only thing in the world over which we have any control: ourselves.
It stops us from judging others.
And it replaces complaining about others with reflection on self.
This quote, be the change, is frequently attributed to Mahatma Gandhi, but what he actually said goes a lot deeper… He describes that we human beings perceive the world through the filters we impose on ourselves. If we want to see a different reality, we need to work on our own filtering, and the world will change. Well, probably not the world immediately, but definitely the way we perceive the world around us.
We must be intentional with our time in an attention economy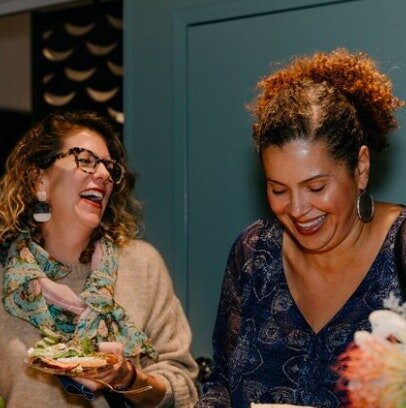 "The attention economy" is the idea that we should be caught up in our work, our screens, and everything else that capitalism wants to sell to us or extract from us at all times. We must be intentional about what we do in our leisure time and where we place our attention.
---
THIS SHIFT IN ATTENTION WILL ALLOW US THE TIME AND SPACE TO FORM RICHER, MORE NOURISHING CONNECTIONS WITH THE WORLD IN WHICH WE LIVE – JENNY ODELL
Jenny Odell also recognizes that to turn away from work at this moment is an act of extreme privilege. But argues that if we have the ability to push back against the systems that teach us to build our lives around work, then we have an ethical duty to do so.
SOMETIMES BOYCOTTING THE ATTENTION ECONOMY BY WITHHOLDING ATTENTION IS THE ONLY ACTION WE CAN AFFORD TO TAKE. OTHER TIMES, WE CAN ACTIVELY LOOK FOR WAYS TO IMPACT THINGS LIKE THE ADDICTIVE DESIGN OF TECHNOLOGY, BUT ALSO ENVIRONMENTAL POLITICS, LABOR RIGHTS, WOMEN'S RIGHTS, INDIGENOUS RIGHTS, ANTI-RACISM INITIATIVES, MEASURES FOR PARKS AND OPEN SPACES, AND HABITAT RESTORATION — UNDERSTANDING THAT PAIN COMES NOT FROM ONE PART OF THE BODY BUT FROM SYSTEMIC IMBALANCE. AS IN ANY ECOLOGY, THE FRUITS OF OUR EFFORTS WITHIN ANY OF THESE FIELDS MAY WELL REACH BEYOND TO THE OTHERS. – JENNY ODELL
How can we reclaim our lives …and our power?
Free up your time
Prioritize strategically. The 80/20 rule states that the relationship between input and output is rarely, if ever, balanced. When applied to work, it means that approximately 20 percent of your efforts produce 80 percent of the results. Focus on the 20 percent, which tasks drive your biggest results? Delegate the rest.
On that note, delegate tasks! Rely more heavily on coworkers, advocate for or invest in the support you need such as hiring a virtual assistant.
Let go of control, yes, you might do it better but it doesn't need to be perfect all of the time. Step aside and let people help you, even if it doesn't look exactly how you'd do it, it will still get done and give others a chance to grow too.
Define what's important to you
Discover and define your values. What is most important to you? Think about what you care about in life, and let those priorities guide you toward what's next.
Reflect on areas like relationships, community, careers, health and parenting, then rank them in terms of importance to you. Which areas are you lacking in right now? Not sure? Do this wheel of happiness exercise.
Start small
Find new activities outside of work, start small and try out some hobbies you've been thinking about.
Explore things you might want to integrate into your life and your identity.
You don't have to commit to anything long-term or do it every day. Small changes are easier to stick with.
Look beyond your job and your title
Reframing your relationship to your career beyond your company or title. Think about your skills and how they could be used in different jobs, industries, career paths.
Redefine what success looks like to you. Is success more free time, having the space to take up new hobbies, more time with friends and family, more vacations, more sleep, or a better balance between work, health, family and other things that light you up?
Your masculine side gets expressed when you're working toward a goal, making progress, getting things done, and pushing forward. Your feminine side gets expressed when you move with the flow of life, embrace your creative energy, dance, play, and attune to your internal process. Importantly, these traits are not associated with gender, all genders can have any combination of these traits.
In our culture, masculine energy tends to be "valued" more than feminine energy, creating a feeling of being off-balance, both individually and culturally.
Want to Intentionally grow your connections and support system in business so you can grow and thrive with less hustle and more ease?