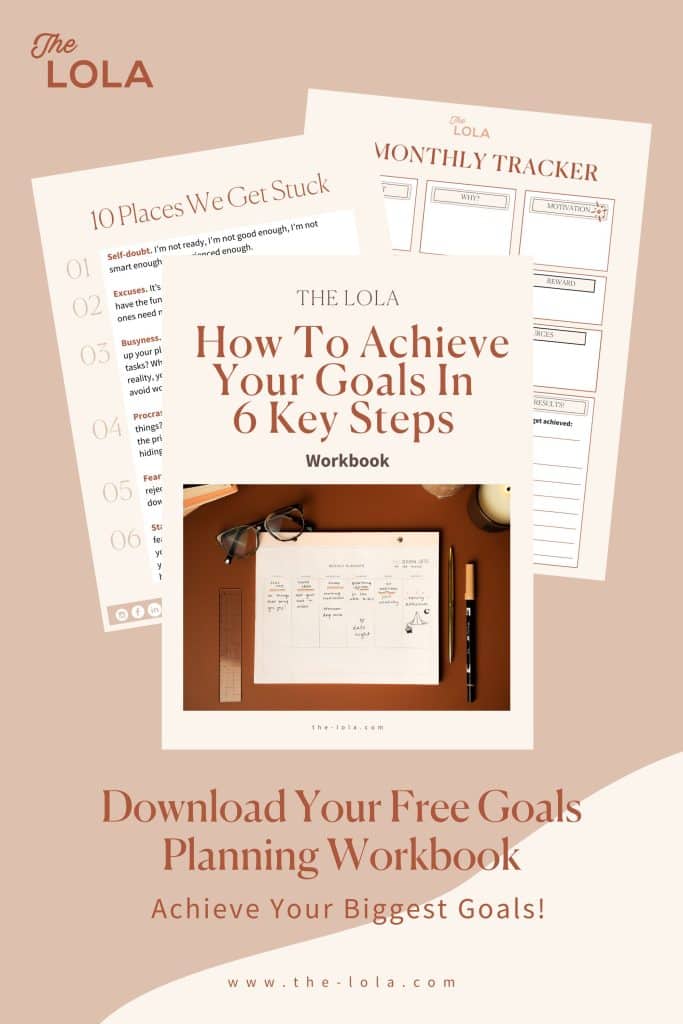 WOMeN'S Coworking and DIGITAL COMMUNITY
Free Workbook: How To Achieve Your Goals in 6 Key Steps
Manage Your Goals!
This free goals workbook will take you through 6 key steps to help you achieve your one big goal in the next 6 months.
Our Workbook For Your Biggest Goals. What's Included?
Define your one big goal. 

Gain clarity on what's holding you back. 

Reclaim your time so you can achieve your goals. 

Build a solid foundation.

Define what you need to achieve your goals. 

Build your goals roadmap and track your milestones.

Free goals planner and monthly tracker.