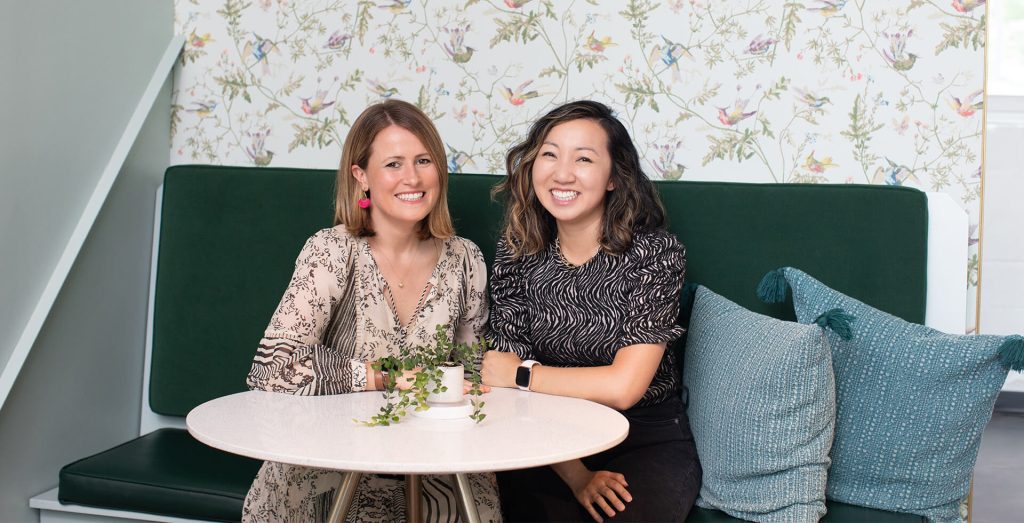 Martine and Eileen came together to build The Lola out of their shared desire to support and empower womxn. They believe womxn are vastly underserved and under-supported, yet remain driven, ambitious and hungry to find and re-define their success.
After almost 20 years working for big brands and global companies, Martine realized the traditional corporate environment no longer fit her life. Compounded by adding the pressures of a growing family to an already busy schedule, Martine noticed the same feelings of frustration from her friends and peers, and she began looking for solutions.
Her search led to the conclusion that womxn are taught to fit into a world that wasn't built for them, and conforming to these socially accepted boxes wasn't working. These boxes lack the freedom, inclusive culture, support systems and personal spaces womxn so badly need to thrive in the workplace. Ready to make a change, inspired by the social climate, and with the foundation of building female forward brands across media, television, beauty, retail and interior design, she set out to create a meaningful space and community for professional womxn through The Lola. The name The Lola is inspired by her young daughter and the next generation of womxn she represents.
Suffering from lack of purpose early in her career as a corporate management consultant, Eileen switched gears and started a company that grew nationally to help recruit recent college graduates into startups called Venture for America. She quickly realized a lot of the challenges womxn face in the corporate world were alive and well in the startup environment. As COO of Venture for America, she made an impact by creating an internal women's and diversity initiative to support 1,000+ Fellows and aspiring entrepreneurs and a supportive culture with a benefits program that was second to none regarding parental leave for her 30+ and growing team. However, Eileen knew starting a family of her own meant she needed to find a better way to work and became committed to being purposeful with her next company she wanted to build.
Eileen continues to serve as an advisor and mentor at Venture for America, is an advisor at Project Entrepreneur – a program to support female entrepreneurs, serves on the Changemaker Board at Hands on Atlanta and is a board member at Spring Research Foundation.