"We need to be intentional if we want to leave this world a better place for the next generation" – Tara Ghei
Member of The Lola, Tara Ghei spent most of her career as a finance leader at a number of Fortune 500 companies, but before she could follow her dream of starting a business where she could solve problems and create sustainable solutions for busy parents, she first had to work hard to break her emotional ties to her successful financial career. Read Tara's inspiring story and learn how she made the switch from corporate to start-up life.

Tara Ghei
Location: Atlanta, GA
Age: 30 years
What I do: Founder of Romp + Tumble
Tell us about yourself:
I am the founder of Romp + Tumble. We curate and rent bundles of baby and toddler clothes for every growth spurt – babies grow so fast and we end up using their clothes for only 2-3 months at a time. With Romp + Tumble, we maintain the joy of dressing babies in cute clothes but eliminate the workaround storing, organizing and getting clothes out of your home sustainably. We source our clothes from independent women-led brands that manufacture with eco-friendly materials and are excited about making sustainability accessible to more people. Romp + Tumble recently went live and we have been testing and iterating so I am spending a lot of time on the new business.
I spend most of my free time with my children. This year, even as challenging as it's been, my husband and I have been able to share some of the things we like to do with our 5-year-old and 8-year-old. We engage in family reading time in the evenings and are on the 6th Harry Potter book. Early in quarantine, I started evening family cocktail hour and so while we made fun "adult drinks", the kids experimented with their own alcohol-free mocktails. With everything going on in the world, having dedicated time to check-in and destress is necessary.
I love to travel internationally, so while we haven't been able to do that this year, I am already dreaming of our next trip!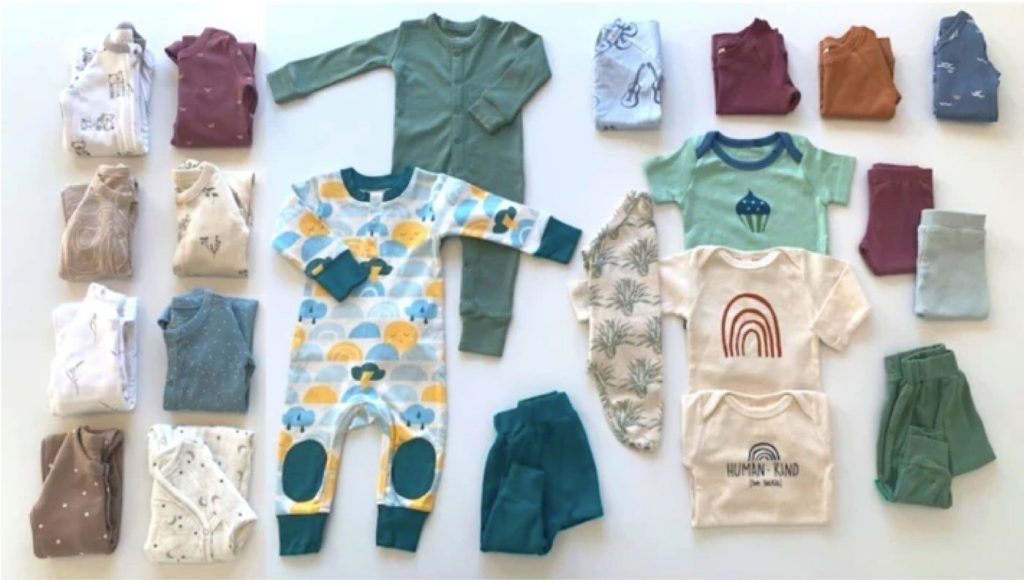 How did you land upon your professional path?
I have spent most of my career as a finance leader at a number of fortune 500 companies including WestRock, BlackRock and Ford Motor Company. I also have my MBA from Northwestern's Kellogg School of Management and my Bachelors from Bryn Mawr College. I started right out of college in finance at Ford Motor Company's rotational program. Throughout the years I kept getting new opportunities and was doing well, but my favorite part was building and rebuilding. I love bringing people from different walks of life together to solve a problem or create a solution and over the years got pulled into a number of projects and roles to do just that.
About two and a half years ago, based on my own experience as a working mom and speaking to other colleagues and friends, I decided I wanted to create a solution to ease the domestic and childcare burden for busy parents – I just didn't know what that was.
Then a year and a half ago, while I was sending my kids' baby clothes to a friend, the idea for Romp + Tumble began to take form. I spent time working full-time in my corporate role and also on Romp + Tumble after the kids went to bed – in many ways living this double life. In June of 2020, I quit my job and we went live in September. So many people ask me who I chose the pandemic to begin.
The pandemic is fundamentally changing how we consume and live so I thought it would be a great time to launch.
— Tara Ghei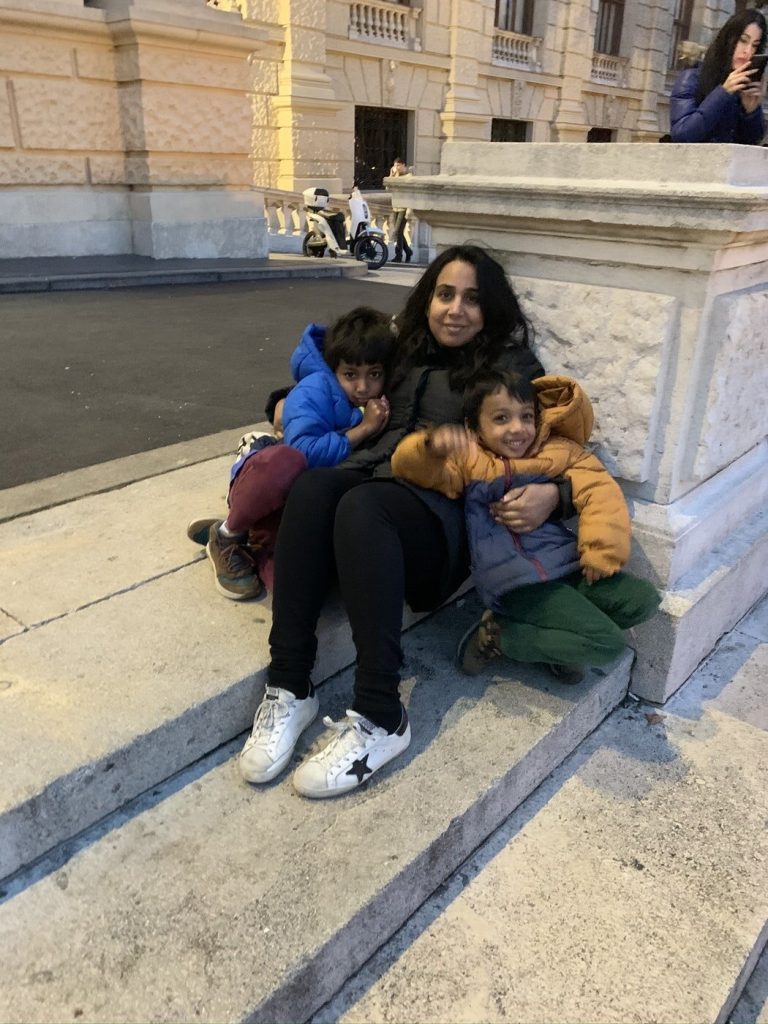 How do you define success for yourself?
Over the years I have had to come to terms with the fact that success is an evolving concept.
This idea of success very much impacted my "how" as I transitioned from corporate to entrepreneurship. I was so emotionally tied to my role in finance that it took the better part of two years before leaving to get comfortable with not linking my whole self to the career I had worked so hard for. It wasn't until I let go that I was able to re-imagine a new role for myself and a new goal to work towards.
I worked with a coach for about a year and a half before I left to help me change my mindset and remind myself that even without my title or the money that went along with it…I was still me.
As I have gotten older [success] has become more three-dimensional – encompassing work, family and community. I wouldn't say that was always the case.
How do you align the work you do and the goals you set for yourself with your values?
Romp + Tumble is very much a reflection of my values. I believe that we need to be intentional in how and what we do if we want to leave this world a better place for the next generation.
At Romp + Tumble, we intentionally work only with women-led brands because I want to put money in the hands of more women who are creating amazing products.
I care about the planet – our model is circular and we use only eco-friendly clothing in our bundles. However, I also want to make sustainability accessible – hence the subscription model and affordable prices (our 11 piece bundle is $35 / month). I also think joy should be central to being a parent. This year as we look at content and promotions – you will see this as a core value that emerges even more.
Give us a typical day in your life. How do you manage your time and energy throughout the day?
Typically, I wake up early (like 4:30 am) and use the first 30 min to make chai (Indian tea), meditate and read (nonfiction in the AM). I am not by nature an early riser – this is a habit I practiced because I have realized the time in the morning before everyone wakes up is sacred.
I journal in the morning, I do gratefuls and lists.
I love to write and anything I need to purge from my brain goes on paper. This includes positive, negative and anxious thoughts. After that, I will plan my day on paper and on the computer. I love situations and projects that are "grey" but I love lists to help me organize the "grey." The days in which I live and die by my lists are most productive for me.
I love lists to help me organize the "grey".
I begin Romp + Tumble work early in the am. My kids get up at 7:00 and are down for breakfast by 7:30. Mornings with the kids used to be challenging with lots of fights about food, but we create a list for that too all together on Sundays. Generally, kids breakfast is toast or eggs and mine is oatmeal or a smoothie. Once my kids are logged onto school (they are going virtual) my au pair will manage them during the day.
I will come to The Lola most mornings for calls and heads-down work, I bike when I can but with the cold weather, I generally drive.
Lunch is normally leftovers from the previous day or a takeout salad/sandwich. Usually, I leave the Lola around 1 pm to head home and work on putting bundles together. When I get home I am usually mentally exhausted so I have a cup of chai before I get started – usually, ginger as it perks me up.
At 4:30 pm my au pair is done for the day so the kids and I will go to the park. I use this time for a brisk walk (yes, I am that mom that walks in circles). At 5:15 we come home and we make dinner together.
One of my resolutions is to teach both the kids to cook one Indian meal so they join me (and my husband if he is home) making dinner.
After dinner, we all read together (like I said – 6th Harry Potter book these days) and then the kids will relax with their dad while I finish any bundles or make any calls.
The kids basically put themselves to bed around 8 pm. I end my evenings by showering, chatting with my husband for a bit and then get into bed to read a book around 9 pm. I usually read for about 30 minutes – I love fiction in the evening and scroll through my phone answering texts or checking on emails (yes I know not great). I usually force lights out around 10:00 pm so I can wake up early again.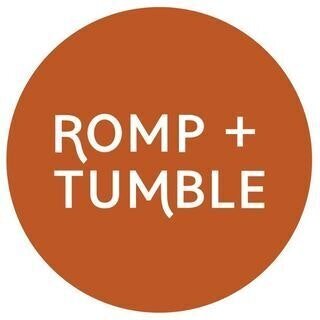 How do you define a successful day?
I am very much a results-oriented person so a successful day is always one where I have been productive and efficient. It's also a day in which I have exhibited patience with my kids and they seem content.
What's been the most important skill that you've developed on your path?
The ability to go both high level and also focus on the details. I think in work and life, if you can envision and execute towards the big picture but also be focused on the details, there is no project too daunting.
What's been your greatest challenge?
Personally – Raising brave, kind, confident children. It is hard but meaningful work that tests me daily, especially in the current environment.
Professionally – starting Romp + Tumble. It's exciting to be building something impactful and meaningful and I love the community we are creating with our bundles. It's also fraught with highs, lows and uncertainty. I like to live in the uncomfortable so it's been a good challenge.
Reach Tara: