To Kristy Gomez, your values are not defined by your career. She has stayed true to herself by creating with her family.
The Lola member, Kristy Gomez values being bold, authentic and family-oriented. She lives through her values every day by writing and illustrating for her family business GOMEZ. When she isn't working you can find her practicing self-care and taking her time intentionally.

Kristy Gomez
Location: Atlanta, GA
Age: 44 years
What I do: Director of Communications Planning at Chemistry Atlanta.
Tell us a little bit about yourself.
I'm a military brat, so while I was born in Texas, I've lived all over, including five years in Germany. I'm a Taurus, and my birthday is next week. I like to call it Cinco de Kristy. Get into it. I've spent my career in public relations agencies and leading communication strategy for nonprofits and businesses, so I turned my lifelong love of storytelling into a career. Currently, I'm the Director of Communications Planning at Chemistry Atlanta.
What do you enjoy doing when you have free time?
I'm writing and illustrating a book, so I spend a lot of my free time there. I also create with my husband and very sweet, funny and talented son Elijah, at our family business, GOMEZ. We're a family of storytelling artists.
What's your career path?
I attended the University of Maryland and originally went for art, following the path of one of my personal heroes, Jim Henson. I pivoted to Journalism and Communications after a particularly harsh critique in art class.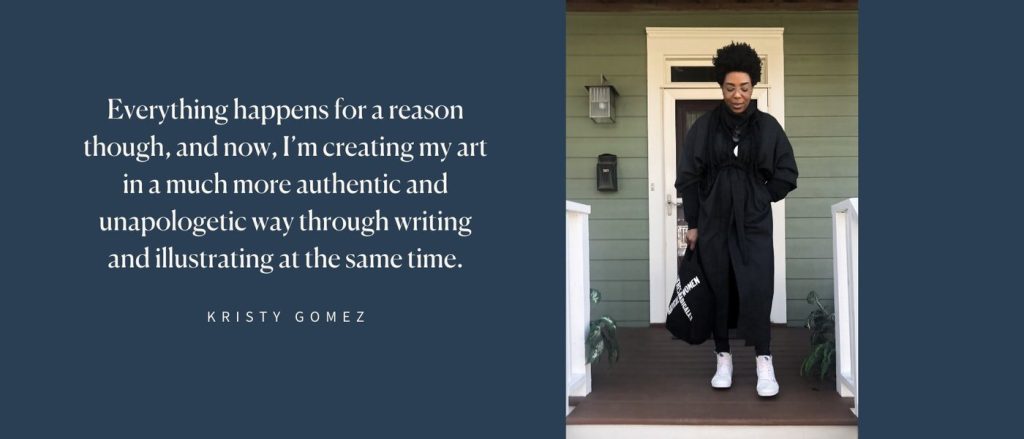 Were you inspired by anyone or anything when deciding on your career path?
I've always been inspired by Toni Morrison (I read Beloved and Sula in college and her writing style was unlike anything I'd ever seen. I could see myself and people I knew in her writing, her use of Black vernacular, the way she described my culture with love and intimacy. I've loved her since I read the first page of Beloved and frequently reread her books and essays all the time. I love women who are unapologetically themselves. I admire those women like the ones described in "Women Who Run With The Wolves."
Jim Henson is another one of my heroes. Since Sesame Street, I've been experiencing his art at every stage of my life. From The Muppet Show to Labyrinth, to The Dark Crystal, he has been a creative inspiration.
What are your values, name yours and why?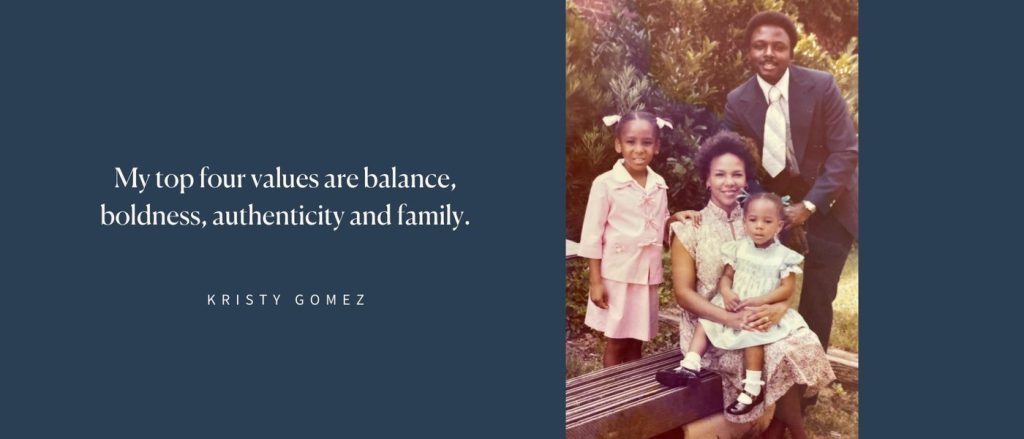 How is your work, the way you show up each day and/or other areas of your life connected to living into your values?
All of my values manifest in the way I live my life and what I prioritize on a daily basis. They show up in the projects I work on, how I move through the world, the people I choose to spend time with and my chosen career.
What is the most beneficial skill you learned during your career?
Learning to be an active listener. Active listening requires being fully in the moment with others, not waiting for your turn or thinking about how you'll respond. You gain so much insight and understanding by allowing others to speak and fully flesh out a thought. As a communications professional, it was a powerful lesson to learn that I don't always have to fill the silence and volley back.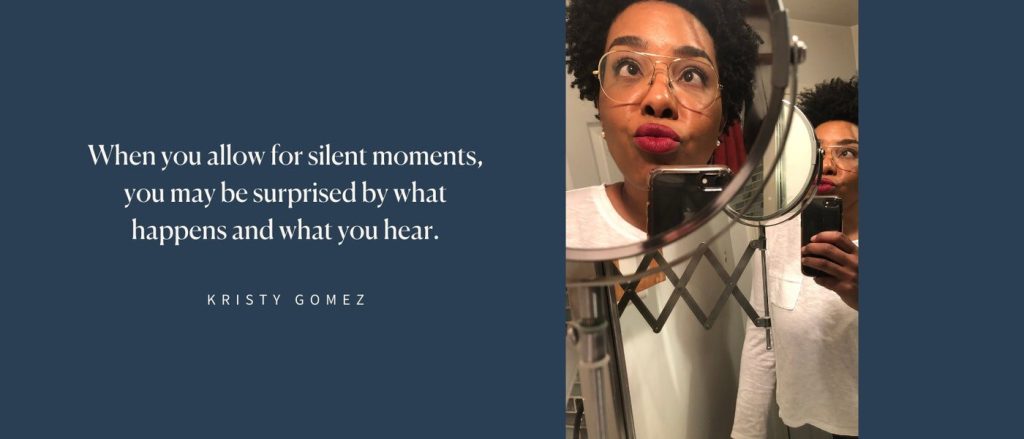 What does success look like to you?
Success to me looks like unapologetic happiness unencumbered by the opinions and pressure from outside forces, specifically White supremacy, security for my family and friends (security can manifest in many ways, financial, spiritual, or relationships) and fulfillment in my work and what I create, but on MY terms.
What struggles have you faced as a woman in your career field? Did you overcome those struggles? How? What did you learn as a result?
I overcame my struggles at varying degrees. I found that a lot of peer bonding at work happened at after-hours gatherings. Because I have a family, I had to choose between spending time with them or bonding with my coworkers.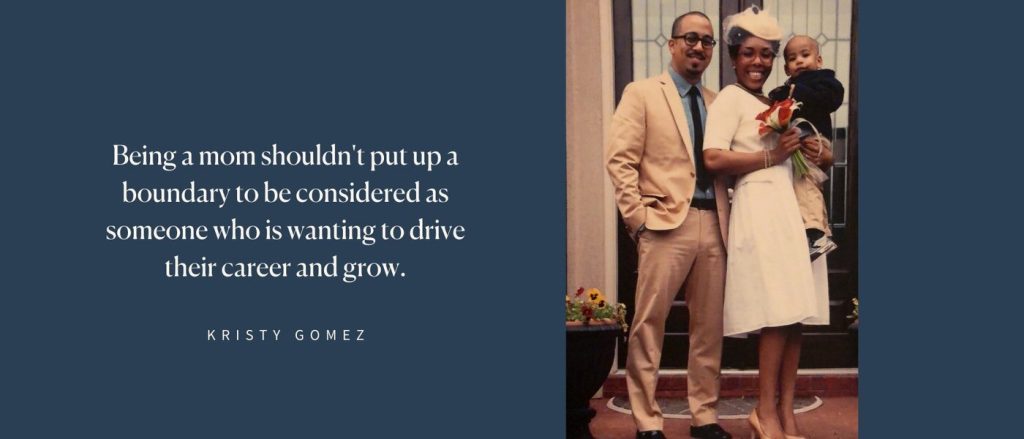 What womxn authors do you feel best represent The Lola community?
As champions of intersectionality, we need to be equipped to serve every woman no matter her race, gender, sexuality, or any other characteristics. Audre Lorde – I think she would not only like what The Lola is doing, but she would also challenge and push for us to do more.
What womxn do you think (past or present) have owned and told their stories in the most powerful way?
More recently, I have been watching Megan Markle stand in her power as a Black womxn who has been publicly stifled and abused by one of the biggest colonial families in the world. The connection between what happened to her mother-in-law and what is happening to her and her family is frightening, but she still chose to speak truth to power. She dared to be herself and pushed back against a much larger entity and the narrative the family wanted to put onto her. She and her husband leaving with their children and refusing to be silenced by the royal family is very powerful.
Do you have any hobbies? Were there specific ones you picked up due to COVID?
Yoga has been a transformative activity for me. Along with meditation, it has really helped me quiet my mind. I'm currently reading "Undrowned" and, "Hunger" by Roxanne Gaye.
Can you share some resources you like to help improve One's writing/communication skills?
Write every day because it's like a muscle that has to be worked. Journaling counts, but it's important to put pen and paper vs. writing on social media. Actual writing works and develops a different part of your brain.