Powerful Storytelling
Our May Topic at The Lola is Powerful Storytelling. Storytelling has, no doubt, been an important part of our lives. Stories represent our history, shape our culture and build the framework of our place in society for us and generations to come. For thousands of years, womxn's stories have largely gone untold, failing to celebrate our strengths and triumphs at best, at worst causing us to be misunderstood, undervalued and mistreated. Womxn being silenced has led to generations and generations of women struggling to thrive and find independence in society.
At The Lola, it's our mission to tell the stories and raise voices of womxn so we can better understand ourselves through their experiences and rise together by amplifying their voices.
Storytelling is vital to the human experience
Stories help us make sense of this world. They help us make sense of our situation.
Stories allow connection with others, across gender, age and race. There is an actual psychological/biological production of oxytocin in our brains that creates empathy when we feel a connection to another living being. This is important for changing biases and challenging stereotypes of women, especially in settings historically dominated by men, like the field of nonprofit arts.
— Michelle Ramos

Stories can save our lives
With one in seven of us experiencing depression in our lifetime, 40 million adults in the United States (18+) suffer from anxiety, the toll these illnesses have on our communities and families is considerable.
Many womxn will feel isolated in their lives and communities at some point in their lives, marginalized womxn exponentially more. Something as simple as hearing others' stories can reflect back our own experiences and feelings to us, helping us feel seen and heard. This can have a powerful impact on our lives and whether we ultimately feel connected. By telling our stories honestly and often we can have an untold impact on the womxn around us.
In the fall of 2013, Trisha Prabhu read about Rebecca Sedwick's suicide. The 12-year-old from Florida took her life after being cyberbullied for over a year and a half. Trisha, also a victim of cyberbullying, was shocked, heartbroken, and outraged at Rebecca's suicide. She became passionate about ending online hate and taking control of the silent pandemic of cyberbullying. At thirteen she invented ReThink™ a product to stop online hate and cyberbullying before the bullying started. Her globally-acclaimed research found with ReThink™ adolescents changes their mind 93% of the time against posting an offensive message to social media. ReThink has over 500K downloads, 1.1M Ted Talk Advocacy, and has reached over 1,500 schools.
Stories for social change
Stories can be used to cross deep divides and bring positive social change. Erin Bernhardt and Din Blankenship are telling untold stories through their film CLARKSTON. The film uncovers what is possible when we leave the security of our tribes and what is at stake for our country if we don't. Clarkston, set in one of the most diverse square miles in America, Clarkston, Georgia, it's a story of a Muslim refugee and a former Klansman who are both the target of blame in a polarized America. The filmmakers chose to host screenings of Clarkston in communities with refugee resettlement programs, their advocates, vulnerable communities, and through partnerships with faith-based organizations. At the end of the viewing, the screening crew host post-screening panels to educate listeners on the global refugee crisis, how to prevent radicalization, and inspire faith communities to build empathy across all boundaries.
We want to see change. The way we impact change in our country and in policy is to change hearts; we tell stories that help people identify and empathize.
— Din Blankenship (University of Virginia)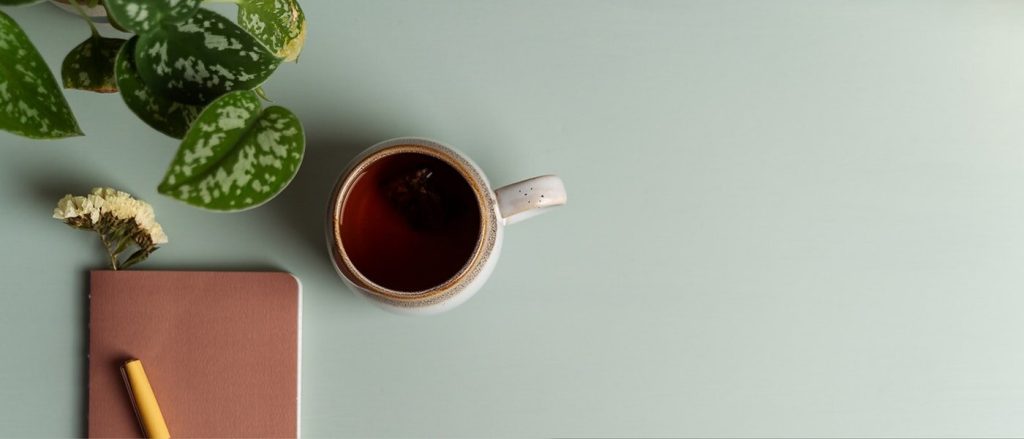 Stories Untold: Paving the path for other womxn
Womxn often have no blueprint for telling their stories. The Nobel prize-winning American novelist, Toni Morrison, wrote her stories because the stories of little black girls were not being told.
I wrote the first book because I wanted to read it. I thought that kind of book, with that subject—those most vulnerable, most undescribed, not taken seriously little black girls—had never existed seriously in literature. No one had ever written about them except as props. Since I couldn't find a book that did that, I thought, 'Well, I'll write it and then I'll read it.' It was really the reading impulse that got me into the writing thing.
— Toni Morrison
It's important for womxn to raise each other up by sharing each other's stories in meaningful ways. Diamonde Williamson recognized the difficulty womxn of color face to get into production writing and programming roles at major networks. She was determined to change this difficulty and began working on her own television platform, Blossom, which features original programming around sports, fashion, healthy living, comedy, politics, culture, parenting, and many more.
I want Blossom to be a global platform where we're able to connect with women of color across the globe…It's affirmative-to always live in bloom. We want to grow up with girls as they become women. When you come here, I want you to feel validated.
— Williamson (AJC)
Why womxn must tell their own stories
Sharing your story gives you the power to own it. If we don't say what we want others will fill in the gaps for us. Stories, just like our memories, are a construct. They depend on the storyteller. They thrive on repetition.
When women tell their stories, they not only strengthen women. They strengthen men and they strengthen the belief that it is possible to create a more equal society.
— Liat Behr
The question "tell me about yourself?" can strike fear in our hearts. It can be challenging to know where to start when sharing our stories, it's especially hard for womxn to share their stories when it feels like self-promotion, but everyone has a story—and, womxn, we really need to hear yours. It's time womxn were the one center stage telling the stories of humanity. Start small, break the process down into smaller steps, start by making a list of your life's key turning points, or just get together with a group and share your story over a meal, there's something universal and essentially human about sharing food together.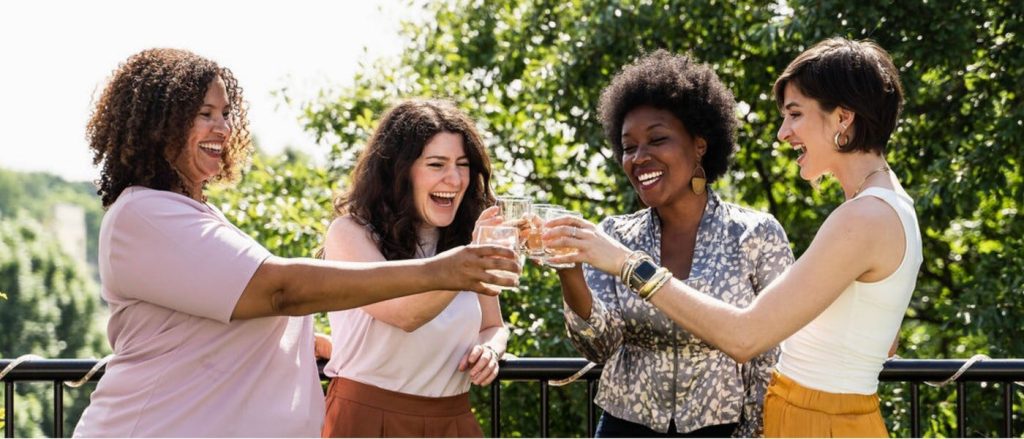 Storytelling is one of your greatest tools and resources as a woman leader. It has the ability to influence and inspire others to take action. Never forget: your story can transform your life, change the lives of others, and your story can change the world.
— Michelle Ramos