The beautiful Atlanta weather is daring us to come outside and play, knowing full well that the outside is currently closed. Step outdoors and the (still) bright yellow blanket of pollen reminds us that Mother Nature doesn't acknowledge this COVID-19 quarantine, and is moving right along with her seasonal plans. In support of that mood, this first issue of The Porchlight will defer all COVID-19 conversation to journalist and bad ass Mona Chalabi's data-visualization resources.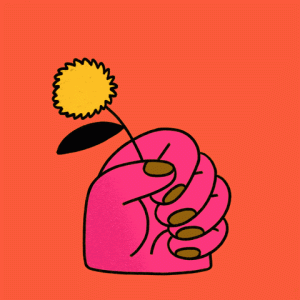 Instead, what you'll find in this new periodical, The Porchlight, written by me, Kristy Gomez, and brought to you by The Lola, is a collection of timely, purposeful content, curated with you in mind. Thought-provoking things to read, listen to and watch, while we continue the collective work of shifting culture, disrupting systems and contributing to an alternative narrative that supports womxn.
---

"As we settle into the new normal of life in quarantine, here's a fun fact: despite all the propaganda you're hearing to the contrary, no one knows the perfect way to navigate this confusing space."
Like Brené Brown said in her new podcast Unlocking Us, this is an FFT (First Fucking Time) for all of us. While adjusting to sheltering in place, many of us miss access to our favorite locations or feel stifled at home. Both of these reactions are appropriate, but it behooves us to acknowledge the privilege of place.
A recent New York Times op-ed shared in The Lola Slack explores this narrative from a unique perspective. Social Distancing is a Privilege focused on the communities who sit at the intersection of race and poverty, making them the most vulnerable and unable to safely self-isolate. To that end, the historical racism many Black women face in American healthcare is being amplified by COVID-19, further highlighting the choices low-income workers must face without the stability of income.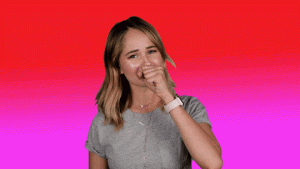 Looking around, we see low-income workers aren't the only folks struggling with the instability of income, or instability in general. This worldwide anxiety has many of us confronting emotions and mental health in an unprecedented way.
---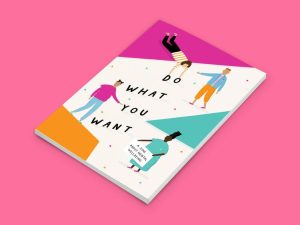 We're tending to our feelings with some art therapy via the now free-to-access publication Do What You Want, a beautifully written and illustrated zine focused on mental well-being. Curated by wife and wife team Ruby Tandoh and Leah Pritchard, the zine covers topics like OCD, eating disorders, anxiety, depression and more, explored by in deep and creative ways. Very worth the read.
Another mental well-being win is getting comfortable with setting boundaries and saying "no", whether there's a pandemic or not. How To Say No is a series of templates to help you say no in any situation. "How to say no to going to an event" has come in handy when we're feeling all Zoomed out or can't add one more thing to all this imaginary "extra time."
While boundaries are important, prioritizing time to connect with loved ones, in-person or virtually, is equally important to your mental well-being. The best friends and co-hosts of the "podcast for long distance besties" Call Your Girlfriend, Aminatou Sow and Ann Friedman, get into why Maintaining Big Friendships in Hard Times is important, especially when you can't see friends face-to-face. According to Aminatou, it's the thought that counts: "To know that there's someone far away who thinks about me will keep me going for the rest of my life."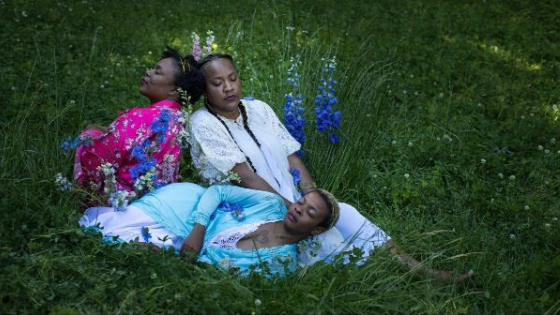 One of the movements we've been following for some time is activist and teaching artist Tricia Hersey's The Nap Ministry. The Atlanta-based organizations' mantra is "rest as resistance" and they are proudly spreading the gospel of rest. The Nap Ministry began in 2016 as an examination of the liberating power of naps and works to directly disrupt capitalism and promote anti-racism. Between her one-woman and group performances, organizing community napping experiences through Resurrect Rest School, and creating content for the must-follow Instagram, Tricia is creating real and virtual safe spaces for us all to unapologetically rest together, even while we're apart.
The self-titled "Nap Bishop" recently hosted an IG Live with Wanderlust, where she discussed using quarantine as an opportunity to lean into rest and take time to grieve what's been lost.
"I have noticed this tendency in our culture to skip steps during trauma. We jump right to getting over it immediately, leaving no space for the precious ritual of grief, rest and lament."

— Tricia Hersey, The Nap Bishop
During her IG Live with Wanderlust, Tricia shared a tool for acknowledging her grief – the Grief Jar – and tells us how to make our own.

What loss are you grieving?
If nothing specific comes to mind, we can all relate to grieving the loss of normalcy. New routines mean disrupting old routines which can be understandably uncomfortable. The Discomfort You're Feeling is Grief from the Harvard Review expands upon The Nap Ministry's point that the acknowledgement of the deep sorrow around loss – of opportunity, security, escape – and understanding that we're collectively grieving loss on a global scale, is a part of healing.
Jhené Aiko's "Trigger Protection Mantra" video. Major good vibes.
As a soundtrack to healing, The Nap Ministry has curated a Collective Grief & Healing playlist with a little something for everyone. Skip around to find what brings you joy and encouragement. For some visually calming vibes, here's the video for the playlist opener, Jhené Aiko's Trigger Protection Mantra.

Fred Rogers, Mister Roger's Neighborhood host, legend and NEIGHBOR.
Iconic children's educator Mr. Rogers said: "When I was a boy and I would see scary things in the news, my mother would say to me, 'Look for the helpers. You will always find people who are helping.'" Sounds right to us. During these scary times, it's important to hear about people doing good things and helping. Here are a few ways you can help, too.
HELP YOURSELF. Bake a spicy carrot cake.
Atlanta-based chef, activist, mom to Ethan and entrepreneur Asha Gomez, is making recipes from her cookbook My Two Souths on Instagram. Here's her spiced carrot cake recipe; it's what sweet and savory dreams are made of.
HELP FRIENDS & FAMILY. Share Meal Bridge. 
Grey Cohen, a 16-year-old sophomore at Druid Hills High School started, Meal Bridge, a new nonprofit platform allowing individuals to donate restaurant meals to hungry hospital workers. Genius idea, Ms. Cohen.
HELP THE COMMUNITY.
Support Atlanta womxn with a Dream Warriors Foundation Spark Grant.
Lola Member and Dream Warriors Foundation Founder and ED Haley Carlson told us their Spark and annual Big Idea grants recently opened, and they're a great way to support for womxn affected by COVID-19 who need help now.
HELP THE WORLD. Listen to "Lean On Me" live.
Even if we can't be together, we will continue to hold space for each other. Here's one of the greatest songs ever written about holding space, performed by the late Bill Withers.
All the juicy links from above, if you're pressed for time.
How we check our privilege during the pandemic.
Permission to prioritize your mental wellness over productivity. 
The Nap Ministry says rest is our right, not a privilege. No nap shaming.
It's okay to call this grief. Grieving normalcy is normal.