Dear Lola Community –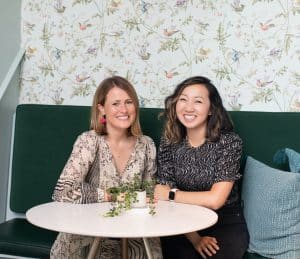 In every business journey, there comes a time when it is right for founders to pass the torch, allowing others to take the lead, bring new energy, a fresh perspective and inspiration to move the business forward.
We are writing to let you know that after five and a half years (and 4 years in our physical space!) as co-founders of The Lola, we are stepping out of our day-to-day business roles and transitioning to advisory roles. We will both remain actively engaged in the community, Eileen will step into the role of Board Chair to ensure continuity of our mission and to foster intentional inclusivity in our brand and culture. Martine will also remain on our board, with a specific focus on digital sales, marketing and new revenue opportunities.
We want to emphasize that we will remain owners of The Lola but will now serve in different capacities on our board. We will continue to participate actively as Members and contribute to the ongoing success of our wonderful community.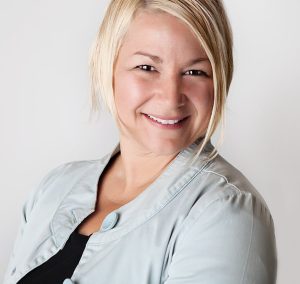 We are delighted to announce Dana Xavier Dojnik, one of our own Members, will be taking the reins as the CEO of The Lola starting the week of October 1st. Dana is exceptionally qualified to lead our organization. Prior to joining The Lola last year as a Community Manager, Dana spent two years building a regenerative & sustainable ecosystem at CreateATL, a coworking, collaboration and equitable space for small businesses to thrive in Southwest Atlanta. Over the past five months, Dana has focused on our growth strategy and spearheaded the Summer Friday program, which resulted in a 10% lift in membership this year.
Dana's leadership philosophy revolves around authenticity, collaboration, local engagement, and inclusivity, which perfectly aligns with The Lola's core values. As we move forward, she will continue focusing on diverse Membership growth and is eager to forge new partnerships to enrich The Lola community. Dana's current community involvement and past experiences (see FAQ below) align succinctly with her new leadership responsibilities at The Lola, and we are excited to support her as she leads our community into a thriving future.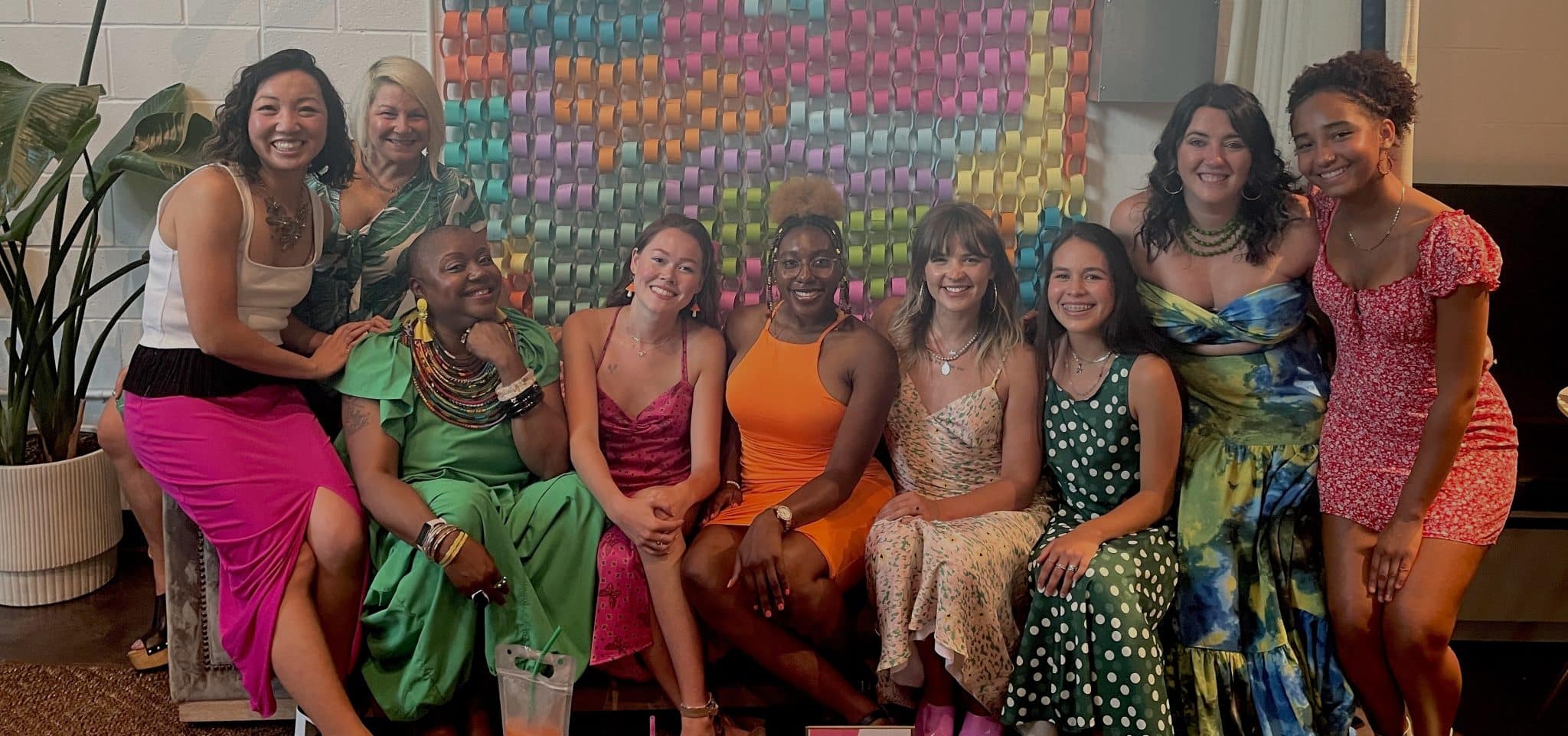 Reflecting on our early vision for The Lola, which remains steadfast, we aimed to create an inclusive space to support and empower women. We could never have imagined that today we would have:
A vibrant community of 1000s of women with an impressive range of expertise across a multitude of industries and backgrounds
A Membership with more than 50% women of color, aged from 25 to 80+
A thriving digital platform and mobile app facilitating round-the-clock connections from new business partnerships and co-founders to new clients and life-long relationships
An incredible support system in our Lola team, our 14 Board of Advisors and investors, our partners and our powerful network of nine Community Managers, without whom none of this would have been possible.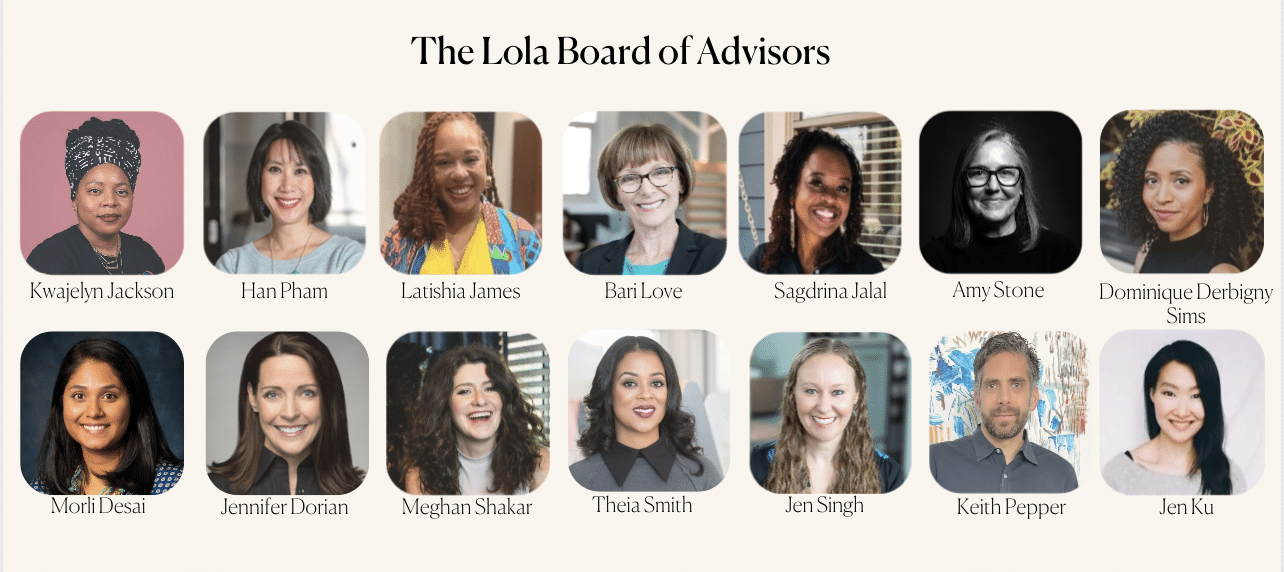 Since our start, we've witnessed magic happen through connection, collaboration and support here at The Lola. We cannot express enough gratitude for your trust and confidence in us, our mission, and each other, especially through these last few challenging years. We would not be here today without all of you and hope you are proud of how much we've achieved together as a community. As we embark on our next phase of growth and evolution, we remain incredibly grateful for your continued support and energy.
All our love,
Martine and Eileen
---
FAQ:
What are Eileen & Martine doing next?
Martine and Eileen will both remain actively engaged in the community. Eileen will step into the role of Board Chair to ensure the continuity of our mission and to foster intentional inclusivity in our brand and culture. Martine will also remain on our Board, with a specific focus on digital sales, marketing and new revenue opportunities.
Who is currently on the Advisory Board of the Lola?
We are fortunate to have an amazing and diverse group on our board; many of whom have been with The Lola as trusted advisors since the beginning:
Han Pham – 2019, Founding Member
Latishia James- 2019, Founding Member
Bari Love – 2019, Founding Member
Sagdrina Jalal – 2021, Board Member
Amy Stone – 2019, Founding Member
Dominique Derbigny Sims – 2019, Founding Member
Morli Desai – 2019, Founding Member
Jennifer Dorian – 2019, Founding Member
Meghan Shakar – 2019, Founding Member
Theia Smith – 2019, Founding Member
Jen Singh – 2019, Founding Member
Keith Pepper – 2019, Founding Member
Jen Ku – 2019, Founding Member

What's changing at The Lola?
Our mission and core values as well as our resources and support to our Members will remain the same. We're excited to embark on a new chapter where we will continue to focus on creating space to support and empower women with the thesis: if we can better support the most underserved and under-supported in our community, then we will all benefit.
What is Dana's current/past community involvement?
Dana sits on the Invest Atlanta Creative Industries Advisory Board, recently joined the Board of Art In the Paint and is a Women in XR Atlanta founding member. She is an XR advisor for two local start-ups and supports ReBuild ATL the AI Nerds, a women-only group delving into ethical AI. Dana volunteers with Girls on the Run and is a former 6x Century Cyclist through Team in Training raising over $10K for the Leukemia & Lymphoma Society in honor of her Grandfather.
What has been Dana's career history?
Dana spent 20+ years building dynamic teams in New York, Connecticut, Boston and Atlanta:
Advertising – VP Digital Ops – 22squared, Director Digital Ops, BBDO
Consulting – Co-Founder, Managing Director, illmagination Studios and Creative Lead, Cambridge Technology Partners
Hospitality – Global Manager, IHG – 5000+ hotels' digital content
Tech – Foundry 45, First Female partner
Community – CreateATL, Chief Operating Officer
What are The Lola's community values?
The Lola is a community of diverse and dynamic individuals – unique women joining together to create a safe, supportive, and welcoming space for our professional and personal lives.
To build and maintain a consistent and cohesive community culture, we rely on shared values and behaviors to help guide our interactions with each other and within our space. When joining The Lola, we commit to respecting and practicing these values every day.
We embrace our personal power and opportunities to grow
We invest in our personal growth.
We challenge and redefine what success means for ourselves.
We share our stories honestly and often.
We practice and encourage radical vulnerability
We're aware of our emotions, fears, and feelings and are willing to attend to them.
We don't armor up. We open our hearts and minds to allow others to do so the same.
We stay away from blaming, shaming, cynicism, perfectionism and emotional stoicism.
We foster trust and raise each other up
We assume people have positive intent. We hold ourselves accountable for the impact of our actions and words. We own our mistakes.
We embrace differences and seek to better understand them. We respect each other's boundaries and when we're not clear, we ask.
We celebrate each other's successes and sit with each other in failure.
We commit to being an anti-racist community to build a new way forward
We actively work to lessen the negative effects of as many oppressive ideologies as possible – this is done through a commitment of learning and unlearning both individually and collectively.
We push and challenge our own assumptions, roles and behaviors.
We come together to reimagine, design and build a better culture and system that serves all women.
Who is on The Lola team?
Even though the day-to-day leadership will change, the existing model of utilizing a diverse and talented on-the-ground team will not. Dana will continue working with: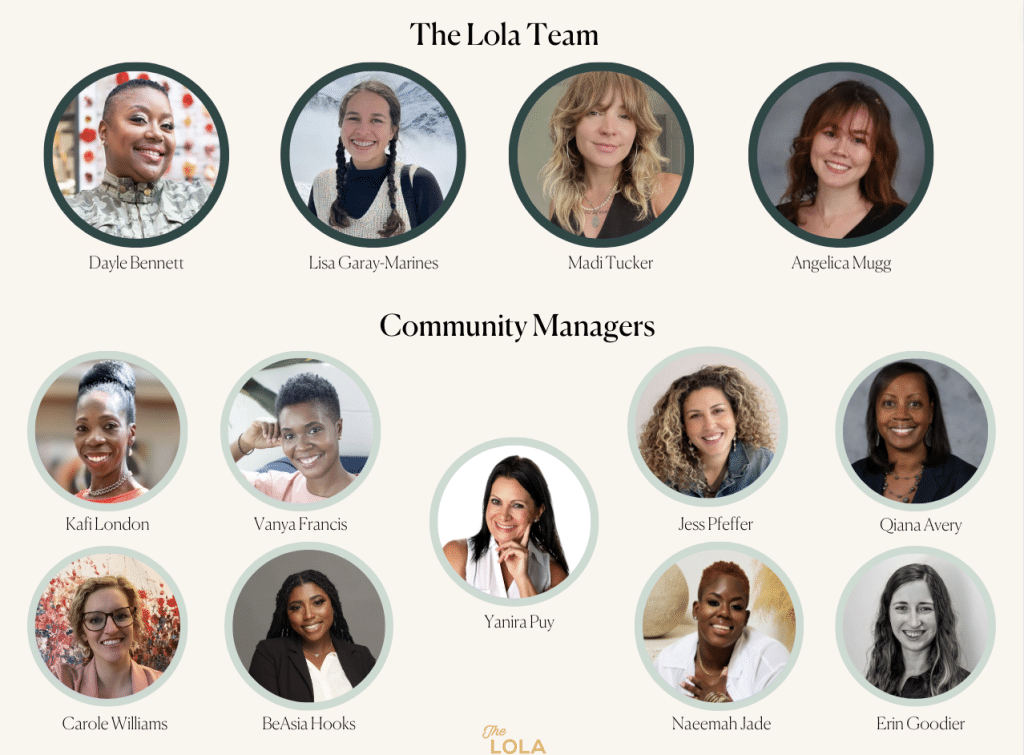 Dayle Bennett

,

Director of Member Experience – dayle@the-lola.com


Send your suggestions, thoughts and ideas to improve The Lola Space or Member Experience  

Lisa Garay-Marines

,

Digital Marketing and Content Manager –

lisa@the-lola.com




She will help you promote your event on Mighty Networks or our Social Media Channels, showcase something on the digital board or in our member newsletter

Madi Tucker,  Administrative and virtual assistant –

membersonly@the-lola.com


Questions about onboarding, parking, Mighty Networks Access/issues, Kisi – front door access/issues and Skedda – meeting scheduling issues/access
Angelica Mugg

,

 Events manager –

events@the-lola.com

The Community Manager Team

–

for answering day-to-day space questions, making coffee, helping Members feel welcome, giving tours, temperature control, finding great playlists and to keep the space stocked with all your essentials 

Kafi London
Vanya Francis
Erin Goodier
Jess Pfeffer
Yanira Puy
Carole Williams
BeAsia Hooks
Qiana Avery
Naeemah Jade
Who should I contact with questions?
Please continue to email membersonly@the-lola.com for any Member related questions or comments and our team will ensure your email is routed to the proper person on our team.
Dana Xavier Dojnik's email is dana@the-lola.com if you'd like to reach out to her directly. Eileen (eileen@the-lola.com) and Martine (martine@the-lola.com) will maintain their Lola emails.
Why are you moving away from a co-leadership model?
Six years ago, The Lola was founded by our co-founders and owners, Eileen Lee and Martine Resnick. In 2019, we welcomed our first members and partners, breathing life into our business and community. While many brick-and-mortar businesses faced closure over the subsequent years, we pivoted to a digital platform, continuously engaging with our members in innovative and safe ways. These past three years have presented us with numerous challenges. And now that we've successfully made it through the past few years, we're ready to step back from the day-to-day operations and transition into advisory roles along with taking some time to focus on what comes next for us both.
Having closely collaborated with Dana over the past year, first as a Community Manager and then as a Growth Strategist, we have absolute confidence in her ability to lead The Lola into the future. Dana's extensive expertise across diverse fields, including advertising, marketing, consulting, hospitality, technology, and co-working space management and expansion, uniquely positions her to drive our enterprise's success. Entrusting a single individual with this responsibility not only enhances our financial stability but also allows us to harness her multifaceted background for our benefit.
How will The Lola remain values-aligned with the shift in leadership?
We acknowledge and have actively engaged with our Advisory Board regarding the issue of a white woman stepping into a leadership role in place of an Asian woman and White woman. Our commitment remains steadfast in maintaining a diverse and inclusive environment where women of all racial backgrounds feel welcome. Appointing Eileen as the Board Chair is a deliberate move to ensure the preservation of this diversity, with her working closely alongside Dana to ensure that diverse voices continue to be amplified within our community. Our utmost priority is to nurture a psychologically safe environment where Black women and women of color feel respected and a true sense of belonging.