Six ways women can build high-quality connections in business
High-quality connections are relationships where people are safe to express and display emotions; where people can withstand conflict or strain; and where people can be creative and get work done.
— Jane Dutton and Emily Heaphy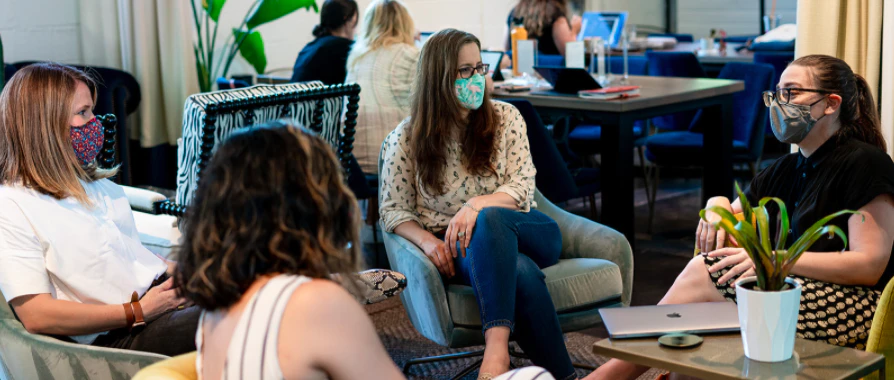 FOCUS ON RELATIONSHIPS OVER NETWORKING.
Networking is transactional. You go, you meet people for a short period of time and you leave with a stack of business cards and a long to-do list. Relationships are about creating and nurturing long-term partnerships, you do need to be patient and put in the time and effort before you will get something back, so start small by aiming for fewer but deeper connections.
PRIORITIZE YOUR RELATIONSHIPS.
Does your calendar reflect your values and goals? A lot of times the answer is no because we have too much on our plates. Womxn should do less and network more. If you want to strengthen and build your relationships, make time for them. Professional networking groups for women remain valuable, to build a rich but also supportive network look for diverse communities, where you can connect with a variety of women different from you and beyond your immediate industry.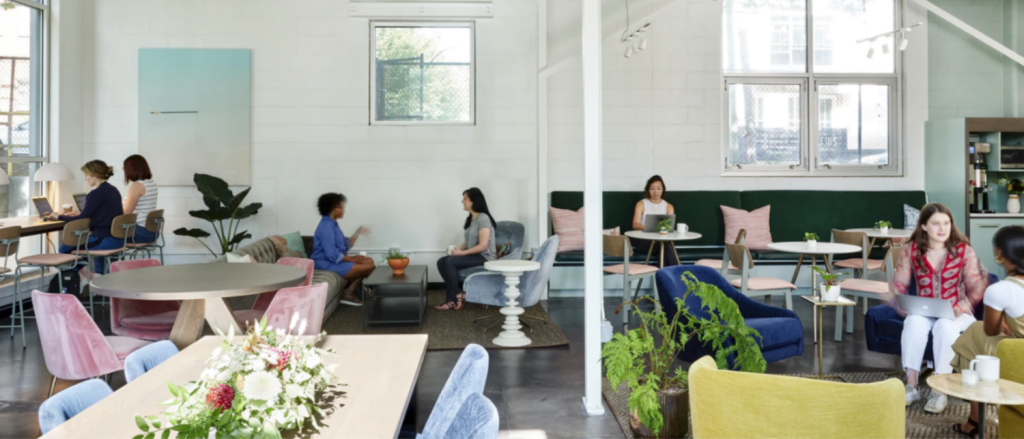 JOIN WOMEN FORWARD ONLINE COMMUNITIES.
While we may be momentarily a little tired of connecting online, the pandemic has proved not only that making meaningful connections online is possible but also very convenient, effective and efficient, saving us time and the need to get dressed, find childcare and leave the house. Online communities are now a billion-dollar market and there are plenty of online communities that are specifically for women in business and these apps are also helping professional womxn connect more easily. Added bonus, closed, female-forward communities help women avoid the harassment they often face online.
CO-WORKING AND SHARED WORKSPACES.
A space designed to bring people together in a more relaxed, friendly and familiar setting is often what womxn need to feel comfortable and make connections more easily. Look for spaces that are designed and programmed with women in mind and that intentionally build connections between Members. Discover how a coworking space helped these founders find a valuable support system
RAISE UP OTHER WOMEN.
It's not a zero-sum game, by raising up other womxn not only will it make you come across as a confident, self-assured team player, but these things tend to circle back around. Although that shouldn't be your only goal.
FIND YOUR WOMEN AND TAP INTO THEM.
Create your inner circle, who are the best women to help you get where you want to go, hold you accountable and pick you up when you're down? Try to seek out women with similar values and goals on a broader level, but also those who have had different stories, experiences and complementary skills to you, so you can learn from one another, or even collaborate together down the road. It helps to see it, look for those who are at a different life stage to you or have already made a transition you're looking to make, so you can visualize the path and learn from them. Don't be afraid to seek advice from others, ask for feedback and support. Let others know their input is important to you and asking for help will strengthen your connection and help them feel invested in your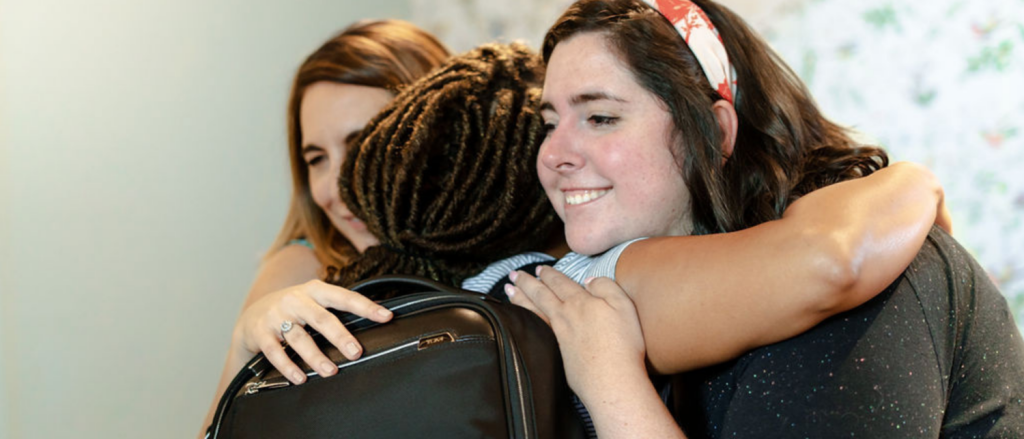 Above all, build connections with women who are invested in your success and remember when it comes to relationships, you often get back what you give.
Want to intentionally grow your connections and support system in business so you can grow and thrive with less hustle and more ease?