Amy Zehfuss' journey has taken many turns, now she helps others build plans for lasting growth.
Amy Zehfuss spent years as a corporate executive until she decided she wanted to realize her own dreams. Today she's putting those dreams in action by helping grow organizations of mission and purpose and to aid people in stepping off of the corporate and consumerist treadmill. When she isn't working, you can find her at Orange Theory or dreaming over her next travel destination.
Amy Zehfuss
Age: 54 years
Location: Decatur, GA
What I do: Owner of Springboard Strategy
Briefly describe who you are, what you do for work and for fun
I am a recovering corporate executive who started my own strategy consultancy six years ago. I was sick, burned out and tired of hustling for someone else's dream – so I decided to go off on my own.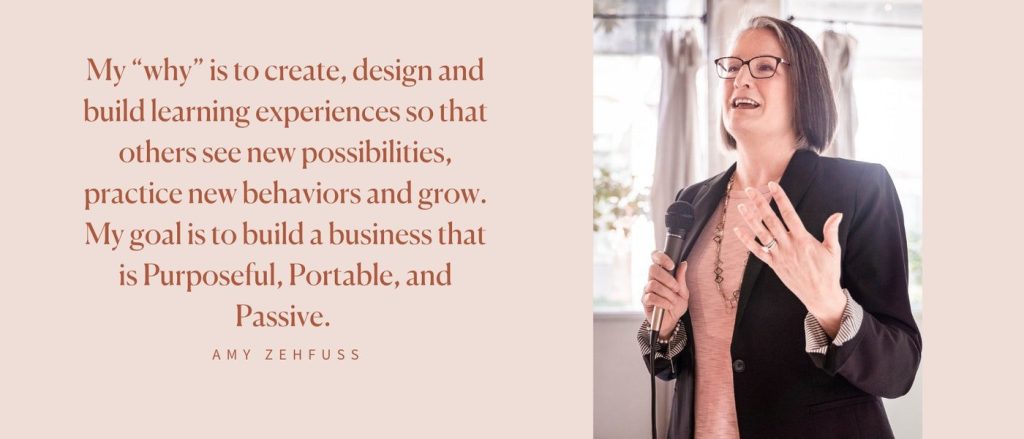 Springboard works with small to midsize companies and nonprofits to build plans for lasting growth. At this juncture of my life, my aim is to use my talents for good – to help grow organizations of mission and purpose and to help people step off of the corporate and consumerist treadmill.
Over the past few years, I've been able to contribute to the strategies for organizations tackling domestic violence, childhood obesity and civil and human rights. The most interesting experience during COVID was interviewing former death row inmates. I also spent four years teaching problem-solving to MBA students at Emory Business School, where I am an alumna.
My interests include: being a mom, daughter, friend, and wife. I am a loyal Orange Theory member – 4 years and going strong. I have a secret (though not so secret now, eh?) fascination with minimalism, camper vans and tiny houses. I have a love of finding the most efficient and elegant way to use spaces. I used to be a travel maven, but children and COVID have put a big damper on that particular passion.
Share your career story, what were your key pivots, transitions and learnings along the way?
Wow. How much time do you have? With over 30 years of work under my belt, I have seen some things! I'll narrow it down to what I call the "big three".
Living and working in NYC during 9/11 was a big pivot. My .com folded and I moved back to the ATL to work for my former boss at Turner Entertainment. The lesson: The world is small. Be kind, do your best work and keep in touch. You will likely be reaching out to former colleagues at some point for a job or to sell a business.

Throughout my career, I invented three roles, staffed and led the teams. I invented the strategy role at TNT launching a 12-year chapter of growth, fun, friendship, and hilarity in the TV business. This was hands down the best chapter of my career.

I left Turner after a layoff – and joined a sexy, famous start-up. I have never worked as hard with fewer resources and under more pressure. The impression before I walked in the door was drastically different from the reality. My health and confidence suffered – and it inspired me to start my own business. The lesson: Know your boundaries and be willing to uphold them. It's okay to quit a job that doesn't fit your values, lifestyle needs, and personality.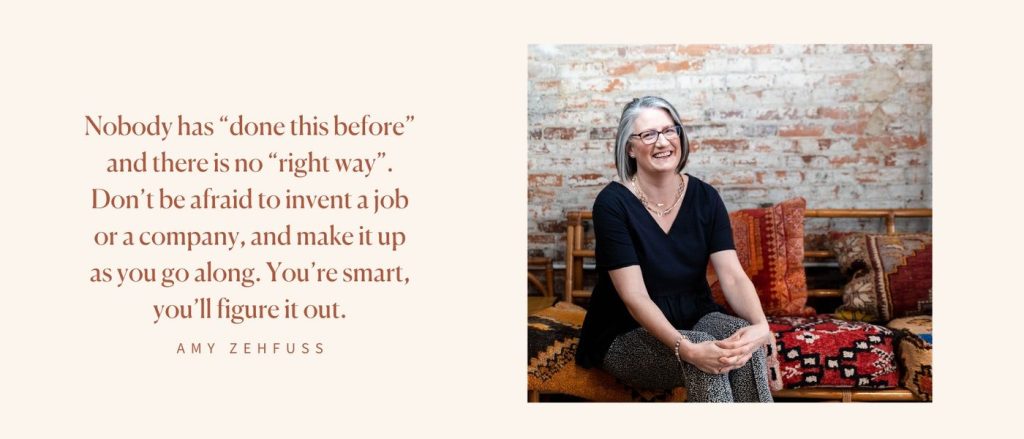 Where are you right now and what is your hope for your next chapter?
Springboard is getting traction and I've spent the past six years trying shit, adjusting and pivoting to get here. The direction – to work with nonprofits on their strategies – was not at all what I expected. But, I freaking love it.
My hope is to grow this business, build something that is Purposeful, Portable and Passive. I am in the middle of the post-corporate, "founder" chapter. My next chapter will start in 5 years when I am an empty nester. That will look like: adventure travel, living in different cities, enjoying the benefits of years of work.
What do you most need help with to get you there?
Encouragement and courage to step out of my bubble post COVID.
Has the pandemic changed your goals, priorities or perspective, if so how?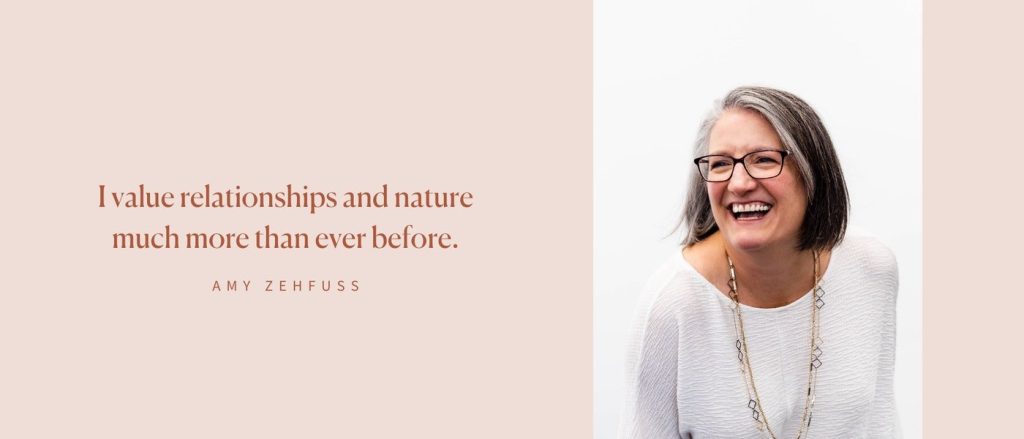 You don't know what you have until it's taken away – and I missed time with friends, visiting the Lola – even working in offices with colleagues. Getting out in nature has soothed my soul.
Taking away all of the normal parameters we put around things (the hours we work, expectations of others, current clients needs, family needs) what would your "ideal" week look like, include all of your key priorities, such as; health, wellbeing, family, friends, love, hobbies, personal interests, play, joy as well as work?
Probably three half-day time blocks of focused work with companies helping solve serious world problems. I'd add in some time in the community every day (not necessarily family :), time to walk, breathe and exercise every day.
How does your current schedule each week or each month reflect your bigger life priorities? How do you stay on track and where do you struggle?
Pretty well. I've gotten good at timeboxing work time and using tools (asana, calendly) and support resources (Peachtree VA) to become as efficient as possible.
I struggle with finishing things. I am a consummate project "opener" but not a project "closer". I'll get 80% done with something and then lose interest in finishing it. I stay on track by emailing (for example) clients and telling them when I'll finish a deliverable.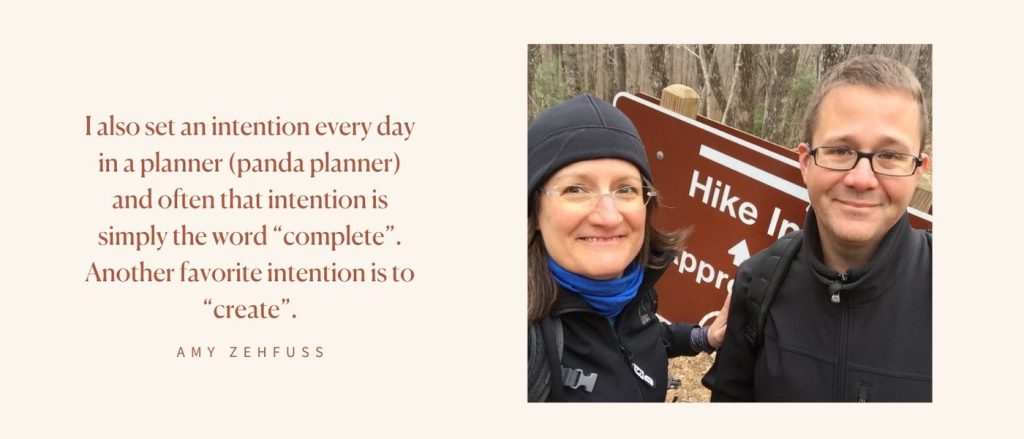 Is there anything else you'd like to share that may give us a better understanding of your personal story?
Too much to share here, but I had a concentrated 3-year timeframe when several traumatic events piled up on me. I struggled with infertility, miscarriage, was diagnosed and treated for breast cancer, lost two immediate family members and was laid off. I say this to say that there is a recovery from trauma. Things never go back to "normal" but they will be beautiful, joyful and fruitful again. And no, it's not normal to go through so much at one time. I'm looking at you COVID!
Give/Get: What can you offer to The Lola community right now? Is there anything else you need support with?
I'm always available for a phone call. My superpower is helping businesses set a course for growth – building deliberate expansion strategies. I also am happy to help with general business or professional coaching. I've mentored many women in my career and recently have helped Lola members negotiate their exit from unfulfilling jobs, advocate for themselves and design their lives.