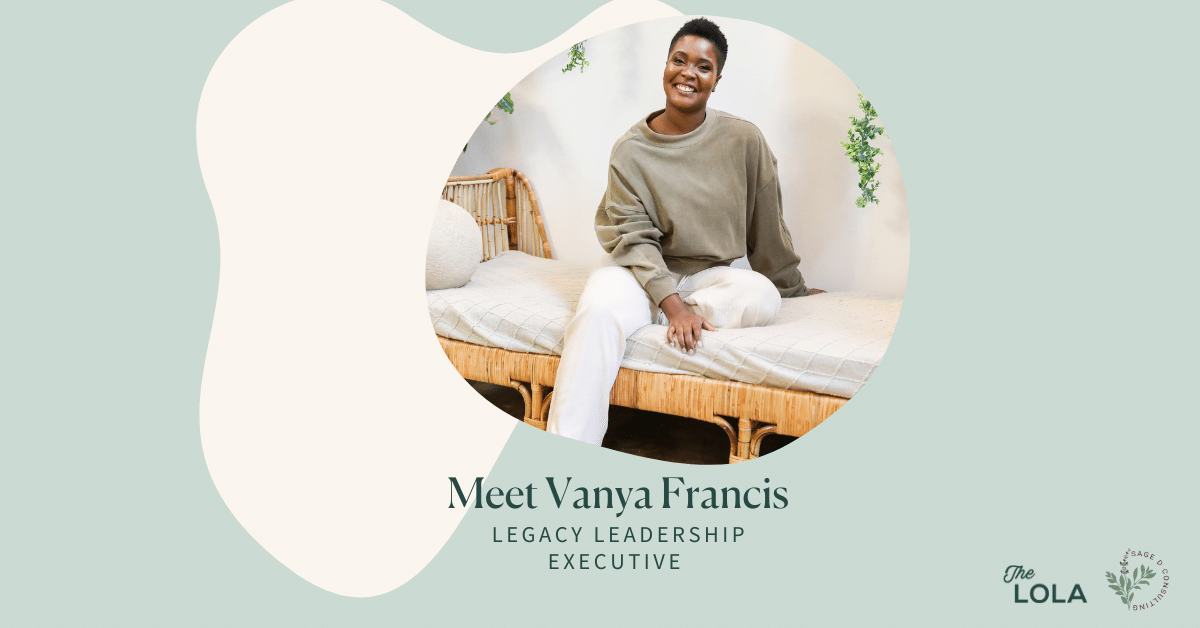 Legacy Leadership Executive and Lola Founding Member, Vanya Francis, weaves a unique tapestry of holistic wellness to support and uplift families during their childbirth journeys. As a holistic birth doula, yoga instructor, childbirth and prenatal yoga educator, and community advocate, Vanya cultivates a space of ease, ownership, and joy throughout pregnancy, childbirth, and postpartum. Throughout her offerings, Vanya explores the depth of physical, emotional, and spiritual aspects that collectively enrich the experience of motherhood. Her insightful approach to childbirth education, birth doula support, and prenatal yoga is designed to unfold the intuitive wisdom of individuals preparing for birth.
---
Meet Vanya Francis
Vanya's support aims to nurture strength, resilience, and empowerment, and enhance overall wellbeing, thereby uplifting families through the extraordinary journey of childbirth. At the heart of her philosophy lies a commitment to promoting self-awareness, harmony, and holistic health, resonating throughout her decade-plus work in Atlanta's wellness and maternal health scene. She is a certified yoga instructor and prenatal yoga teacher educator, receiving her 200-hour yoga teacher certification under the instruction of Swami Jaya Devi Bhagavati at Kashi Atlanta, a second 200-hour certification in Kemetic Yoga, and multiple Prenatal Yoga certifications. She holds a Bachelor of Arts in Psychology from Spelman College and a Master of Arts in Communication Management from the University of Southern California. Vanya volunteers her time to serve her community, a commitment she holds close to her heart. Outside her professional sphere, Vanya is a loving mother to two vibrant children, an experience that fuels her nurturing teaching style and underlines the essence of care, kindness, and love she instills in her community.
Legacy Leadership Executive Vanya has a major milestone on her horizon; to take the leap into full-time entrepreneurship by 2024.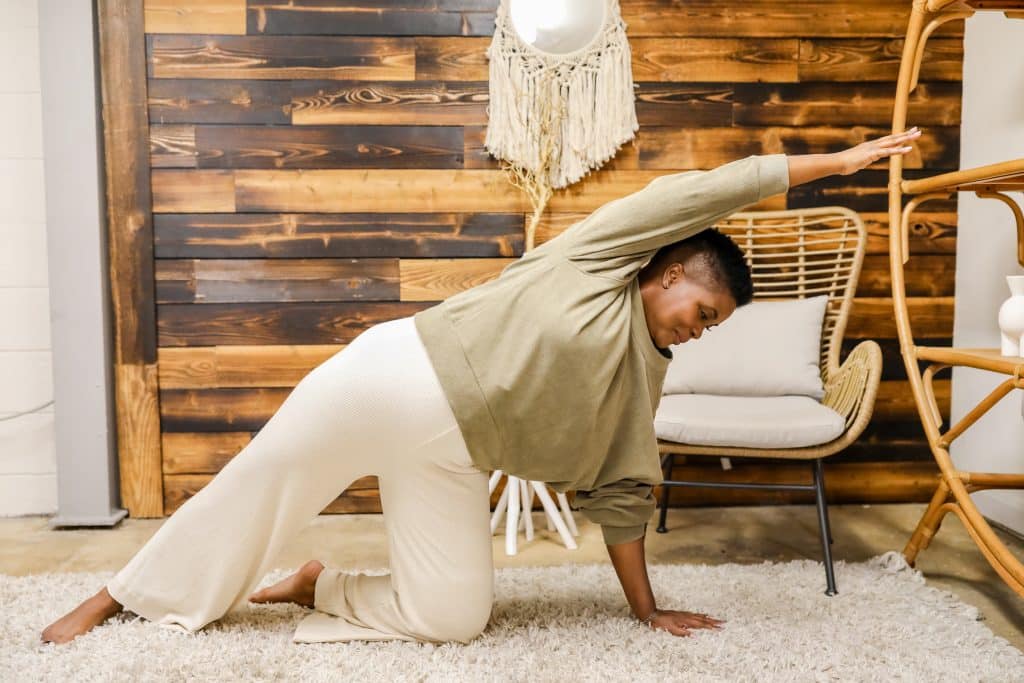 Over the past six to seven years, I've balanced the intricacies of nurturing my business while juggling various part-time roles. Recently, I made a decision to shed all my part-time commitments and fully embrace my business come 2024. This stands as a significant stride forward because as I've matured personally and professionally, my strategies are anchored in more confidence and clarity, ushering in a transformative shift. Next year, I am poised to embrace challenges head-on.
Where past endeavors might have been met with hesitancy, I now feel more self-assured. My identity, my offerings, and my aspirations are all positively impacted by this newfound clarity—a significant difference from my previous approach.
Reflecting on recent achievements, a few stand out.
One remarkable feat has been the expansion of Cherished Life Holistic Prenatal Yoga Teacher Training. We have successfully trained 20 individuals thus far and our next training is scheduled for this fall in Atlanta. I've also long harbored the goal of extending this training beyond my local community, with a promising opportunity to bring the training to New York in the upcoming spring. These triumphs align harmoniously with my vision for Cherished Life.
Stepping into the sphere of personal triumphs, my daughter's recent sixteenth birthday was a significant milestone for me. The journey of my pregnancy and birth with her ignited the spark for my business venture and continues to serve as a source of inspiration.
The Lola community has been a cornerstone of my personal and business journey.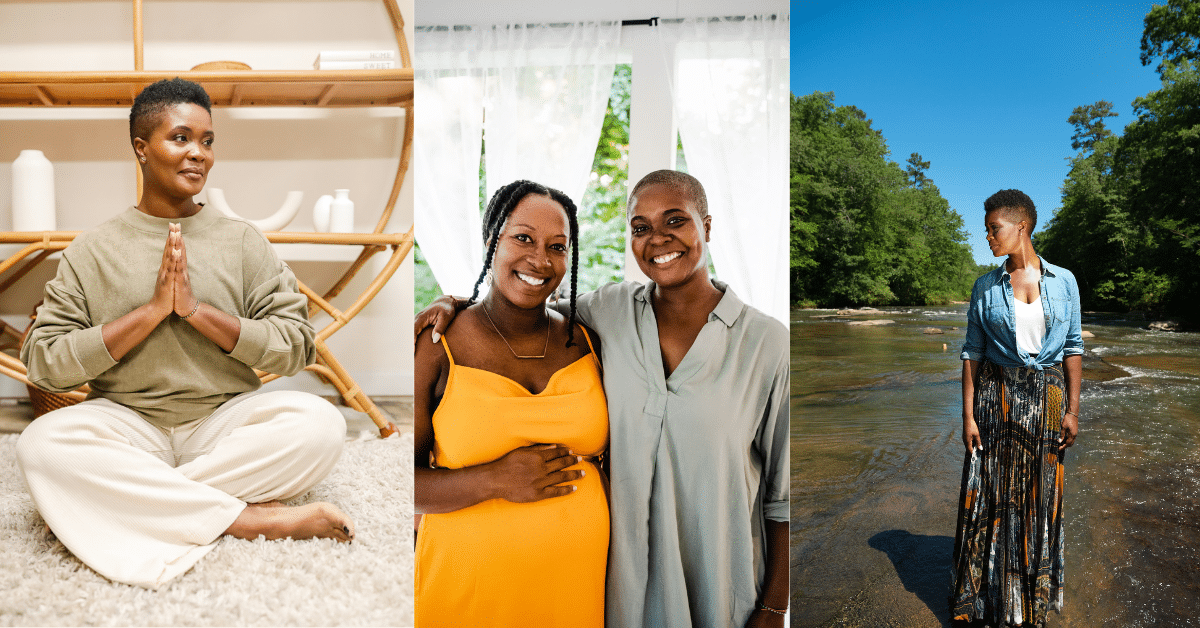 The support I've received and the connections I've forged here run deep. It's a beautiful blend of community and connection on a meaningful level. Since its inception, The Lola has been a source of continuous encouragement that has kept me moving forward over the past four years. The relationships I've built within this community have given me a sense of purpose and belonging.
What sets The Lola apart is its ability to foster genuine connections that have a direct impact on business growth. The connections I've made here have translated into tangible opportunities, contributing to the expansion of my business.
These relationships have been a wellspring of ideas, collaborations, and partnerships that have truly shaped my entrepreneurial journey.
In essence, The Lola community has not only uplifted my entrepreneurial drive but has also provided a platform for valuable relationships that have fueled both me and my business.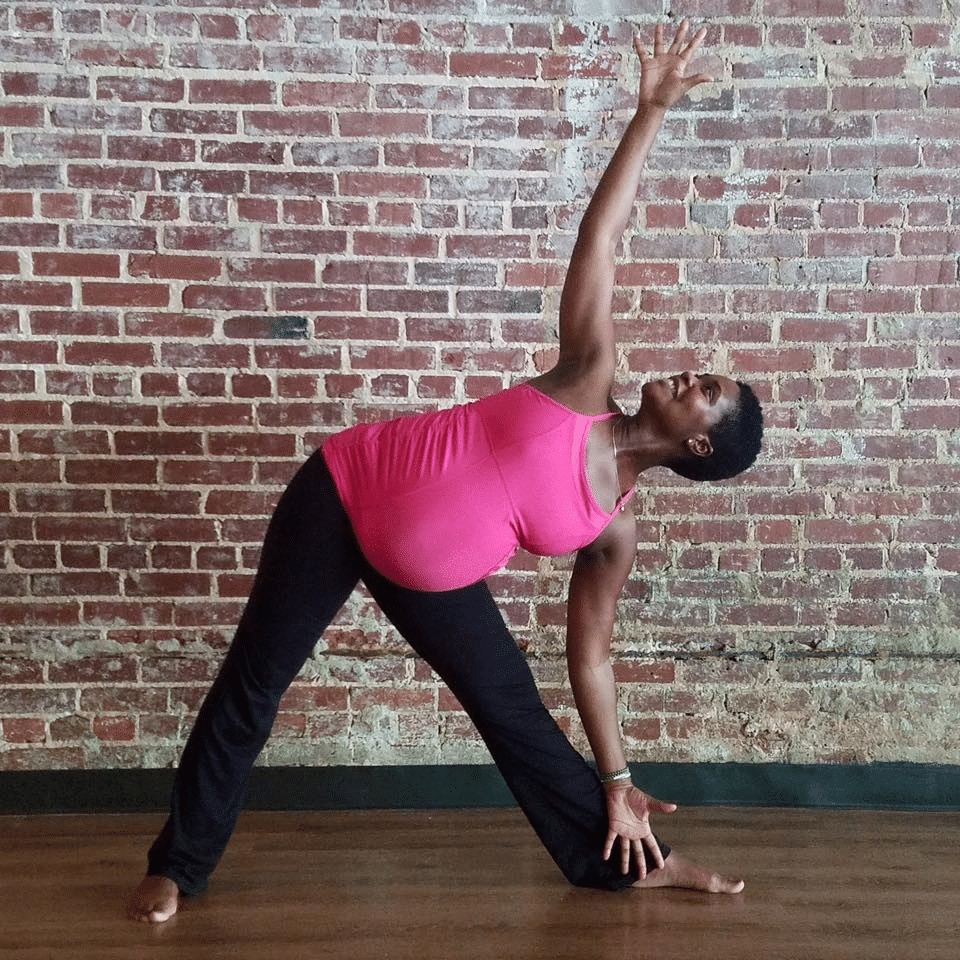 Legacy Leadership Executive Vanya on the benefits of building a network and support system:
Building a network and support system offers profound benefits for professional womxn, both in business and beyond. One of the primary advantages is the reassurance that you are not navigating your journey alone. Amidst the diverse spectrum of businesses, unique skill sets, and individual trajectories, the power of communal connection has been most important to me.
The camaraderie forged within a community of fellow visionaries and creators serves as a source of unwavering encouragement and support, creating a space where dreams are nurtured, and aspirations become tangible achievements. Having a strong community also guards against isolation, and becomes a guiding light when you may want to give up.
Resource sharing is another invaluable asset of The Lola community. There is a vast reservoir of knowledge, expertise, and capabilities within the collective. When I don't have the knowledge or know-how, The Lola network offers an expansive pool of resources.
In essence, a powerful network offers endless support reminding us that we are not alone but a part of a vibrant and empowering collective, where the sum of our shared strengths surpasses the challenges we face individually.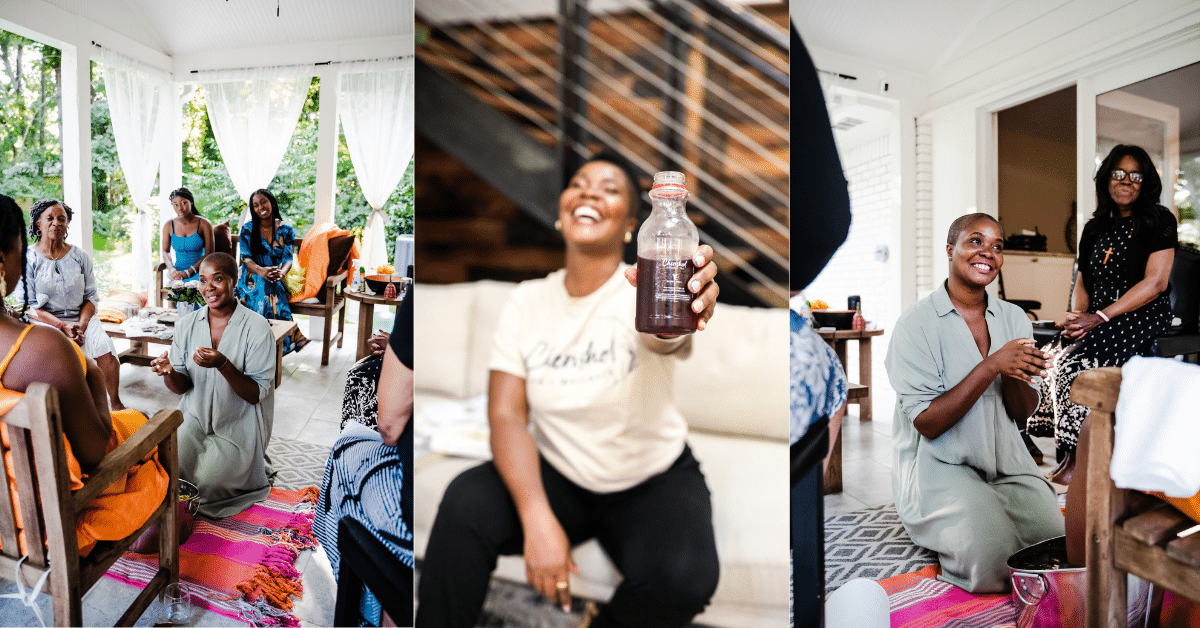 Legacy Leadership Executive Vanya on her past and present Business Partners:
I worked in marketing and business development for Cartoon Network Enterprises at Turner Broadcasting in Atlanta for seven years before the company downsized and I was laid off. I always say that the lay off was a gift from the Universe because without it, I don't know if I ever would have tested the waters of entrepreneurship. It took me a year and a half to determine my next move.
I launched my first yoga and wellness company, Om Point Yoga, with a friend and business partner in 2013. Alison and Alphonzo Cross, former owners of BoxCar Grocer in Castleberry Hill, were instrumental in the launch of my yoga career. They allowed me to host yoga classes out of a beautiful space at the rear of their store for a nominal fee.
Cherished Life emerged in 2014 when my business partner and I went separate ways. From 2014-2016, I owned a brick and mortar yoga studio. When Cherished Life closed its physical doors, and after having my second child, my vision for Cherished Life evolved to focus on pregnancy and childbirth.
Cherished Life was born from my personal passion for holistic wellness, which started with yoga and has expanded to include birth doula services and wellness products.
There have been so many people that have helped me along the way; my family, friends, colleagues, and mentors have been a constant source of inspiration and encouragement.
I am a proud Founding Member of The Lola. Martine and I actually go way back – we were colleagues during our corporate days at Turner Broadcasting, a connection that dates back to 2004.
When Martine transitioned from London to New York, and later to Atlanta, she approached me with an exciting idea: to establish a women focused coworking space. Given my prior role as a community manager at another coworking establishment, which unfortunately closed its doors, Martine's vision for a women-only space resonated deeply with me. I saw its brilliance and potential, and I wholeheartedly encouraged her to bring this concept to life.
Witnessing Martine's vision take form, she partnered with Eileen and the magic began to unfold. During the programming phase at the Claremont Hotel, I was actively engaged, pouring my passion into the venture. As the journey progressed, I stood by the side, witnessing the transformation of The Lola from an idea to a thriving reality.
From the construction phase to the inception of The Lola, I've been here, bearing witness to every step of this remarkable evolution. It's been an incredible journey, and I couldn't be prouder to have played a part in shaping and nurturing The Lola into what it is today. — Legacy Leadership Executive, Vanya Francis
Legacy Leadership Executive Vanya Francis on designing a life and career that supports her personally:
I have consciously shaped my career to harmonize with my personal needs and priorities. While my entrepreneurial journey may have required financial sacrifices, one thing I have safeguarded is my quality of life and ability to be present for my family.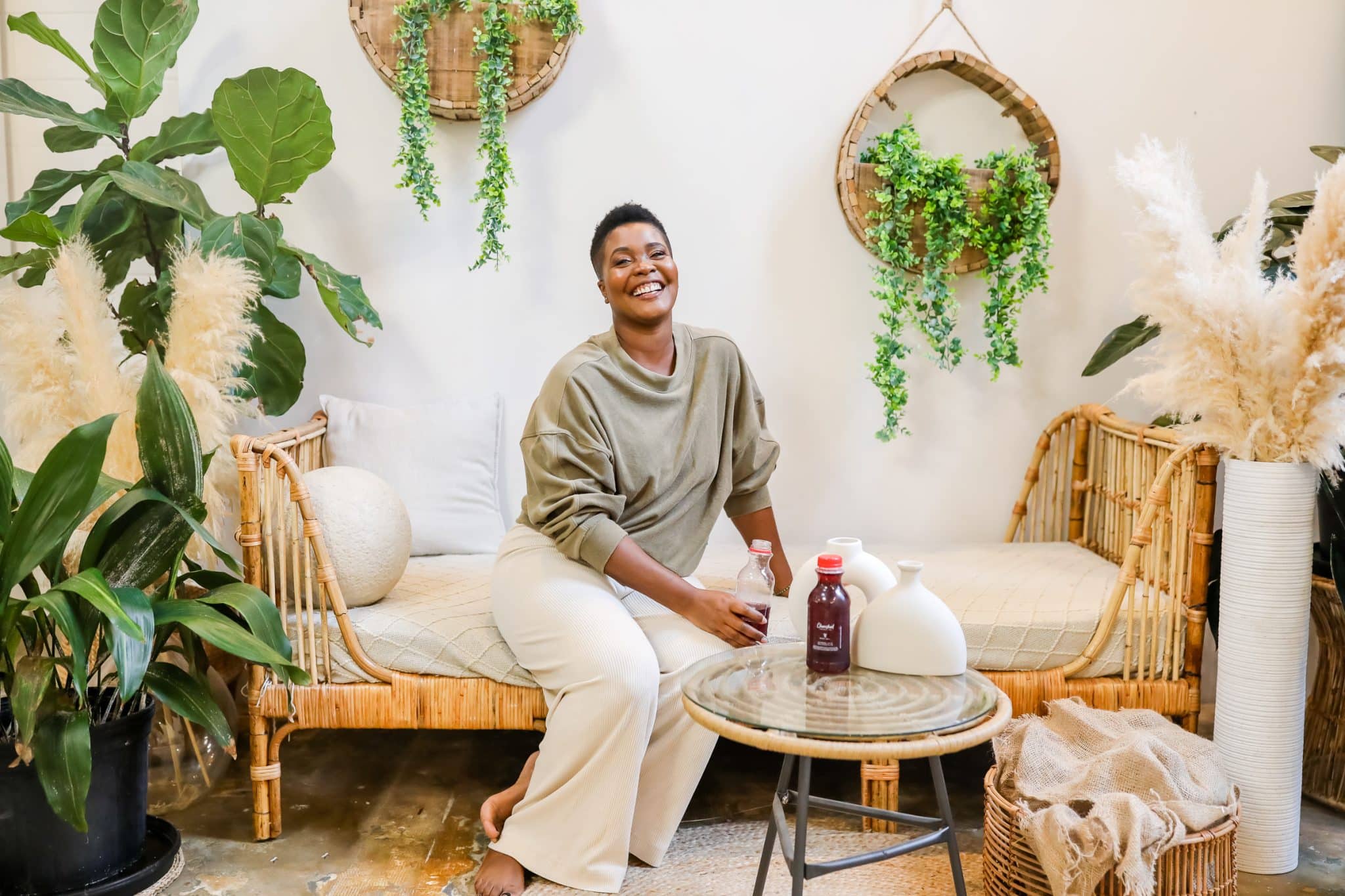 At times, the prospect of returning to a corporate job for a steady paycheck was tempting. However, losing control over my time and quality of life deterred me. As an entrepreneur, I have been able to design a flexible schedule that serves myself, clients, and family in a sustainable way.
Establishing personal and professional boundaries in order to prioritize my well-being, have allowed me to cultivate a space where holistic wellness is not just a profession but an integral part of my daily existence. Ultimately, my journey embodies profound alignment through intentional choices—a conscious orchestration of life, career, and purpose.
One thing Vanya knows about herself now that she wishes her younger self knew:
What I wish my younger self could have known is that every endeavor I embark upon is executed with a profound commitment to excellence. This intrinsic dedication supersedes self-doubt or apprehension about how my efforts will be perceived or what their outcomes will entail. — Legacy Leadership Executive, Vanya Francis
If I could impart wisdom to my younger self, it would be to nurture an unshakeable belief in my own capabilities, recognizing that the energy, care, and diligence I invest are the very elements that pave the way for success.
This is a powerful affirmation that the path I've chosen, the work I've embraced, and the strides I've taken are all rooted in a steadfast foundation of dedication and passion. What emerges is confidence—a trait that I now fully embody.
Legacy Leadership Executive Vanya Francis is here for you.
I have an extreme passion for supporting women holistically as they approach motherhood. Pregnancy and birth are rites of passage for women. In Western society, these pivotal moments often lack the deep reverence they inherently deserve. My unwavering commitment is to fill this void and provide women with the guidance, care, and empowerment they deserve during this remarkable journey.
Quotes Vanya Lives by:
Do your best and release the rest.
The Universe is always conspiring in your favor.
Progress over perfection.
Through participation in Legacy Leadership, I hope to refine my leadership skills, obtain greater clarity and confidence, and further develop a sustainable approach to business that prioritizes well-being.
As I continue to build and nurture my team, with growth and scalability in mind, I am committed to setting a good example. I currently oversee the work of two contractors who are also mothers, and want to embed the values of sustainable growth and well-being into my company's culture. The 360 evaluation and personalized one-on-one leadership development sessions offered through Legacy Leadership are pivotal steps in my ongoing leadership evolution.
While I have achieved significant milestones in my business, I acknowledge the potential opportunity to work on mindset, particularly when setting and achieving financial goals, and delegating tasks. I am also interested in cultivating confidence and clarity as a leader, and how to harness the power of my network.
Legacy Leadership's framework, designed to amplify impact and revenue through relational capacity building, aligns perfectly with my goals. The prospect of growing alongside fellow Black women Executives, fortified by Upstander pairings and summer Interns, is exciting. This shared journey will undoubtedly inspire me to reach new heights as a leader, reminding me that I am not alone on my entrepreneurial journey.
The innovative Upstander pairing resonates deeply, offering fresh insights, strategies, and opportunities that acknowledge and navigate the unique challenges faced by Black women in business. The inclusion of a summer intern presents an invaluable opportunity to master delegation without bearing a financial burden. This aligns perfectly with my aspiration to transition from working "in" to working "on" my business, ensuring its continued success while allowing me to focus on strategic growth.
My legacy will be weaving generational wealth and a life of purpose. To secure this legacy, I am committed to achieving financial freedom, intentionality, and alignment with my core values. I also recognize the importance of practicing mindful movement, prioritizing pleasure, and summoning joy—essential elements in sustaining my multifaceted roles as a mother, sister, advocate, and leader.
Connect with Cherished Life:
Connect With Vanya: