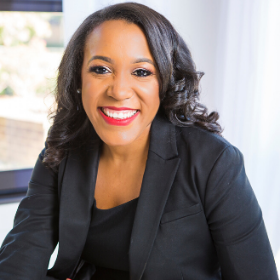 Workshop Overview:
60% of small businesses are either losing money or just breaking even and 82% of small businesses fail due to financial reasons.
Those are sobering statistics.
Whether you are a freelancer, entrepreneur, solopreneur, consultant, coach, blogger, or influencer you need to be managing your finances like a business.
In this mainstage interview, we will be talking with financial expert and business strategist, Marguerite Pressley Davis about how to proactively manage your finances as a business owner.
We will cover what financial planning is and why we should be doing it. Financial habits and best practices plus where are we leaving money on the table.
How to create a sustainable business. Why we work harder than we need to earn an income and why our time (our most valuable resource) should be included in our financial planning process.
Key takeaways
Financial best practices for business owners
Why you are working harder than you need to when it comes to generating revenue
What are some ways you can create, grow and scale a sustainable business
Enter to win! vip ticket giveaway
How to manage your finances in business with Marguerite Pressley Davis and The Lola.
The Lola is partnering with Marguerite Pressley Davis to host this 1-hour virtual talk "How to manage your finances in business" on Tuesday, April 19th, 2022 at 12 pm EST on zoom.
Enter to win one of 10 free VIP tickets to attend this Member-only event hosted by The Lola, a womxn's club, workspace and digital community, founded in Atlanta, now available everywhere.
*If you don't win one of the 10 free tickets don't worry, we will send you the session notes, plus a free gift just for entering!
How to enter
Follow Marguerite and like this post on Marguerite's Instagram
Leave in the comments on this post with your website and what value you create!
Add your name and email in the form below.
Check your inbox (or spam!) for a confirmation email from Martine+Eileen at hello@the-lola.com
*Entries close 5pm EST Monday, April 18th, 2022.
*We will announce the winners by 9am EST, Tuesday April 19th.
*The talk is on
Tuesday, April 19th at 12 pm EST on Zoom