Dia Parker believes womxn supporting womxn is more than a hashtag. It has become one of the values she lives through and leads by.
The Lola member, Dia Parker has a holistic view of the world and believes that we and everything around us is connected. She lives through her values by being a leader in her community and creating a sense of connectedness with those she surrounds herself with. When she has a little time to herself you can find her writing poetry, painting or obsessing over holographic nail polish!

Dia Parker
Location: Atlanta, GA
Age: 27 years
What I do: Part-time Executive Director of Athena's Warehouse Inc. & Vecinos BH
How did you land upon your professional path? Who or what inspired you into taking this path?
I studied Biology at Oglethorpe University and had no idea what non-profit work really meant or what it was about. Shortly after graduation, I heard that my mentor from high school Bee Nguyen was running for office so I got involved with her campaign and reconnected with her. I hadn't seen her since high school, where the non-profit she founded, Athena's Warehouse was offering an after-school program that introduced me to the principles of yoga/meditation which kept me going through college. Bee got to a point where she could no longer fulfill the role of Executive Director for Athena's Warehouse and she passed the torch to me in the summer of 2019. Because of Bee believing in me, employing me, and uplifting me I learned that womxn supporting womxn is truly more than just a hashtag.
What are your values, name your top three and why?
The earth is sacred, that everything is connected, and that the scales of the universe tilt towards the side of justice. These values are at the core of everything I do and stem from my growth away from religiosity and embrace of spirituality in my young adulthood.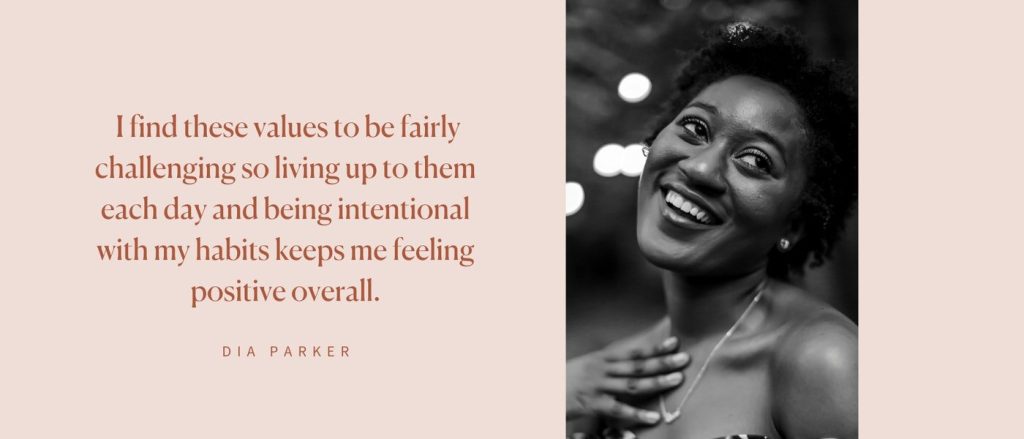 How is your work, the way you show up each day and/or other areas of your life connected to living into your values?
I try to incorporate environmentally friendly habits into my life, like composting, recycling, eating more plant-based and carpooling whenever possible. My beliefs that everything is connected and that the scales of the universe tilt towards justice are what keep me going in my day to work.
As a survivor of sexual assault and being surrounded by phenomenal young womxn who are sometimes also survivors at Athena's Warehouse, when we're sharing our stories, when we celebrate our successes, cry and learn together I have to believe that there was a reason, a purpose to the pain that brought us together.
How has being a womxn impacted your experience as a leader either at work or in your community?
Being a womxn, particularly a black womxn, has informed every aspect of my life. My parents were both in debt growing up and my dad wasn't really around.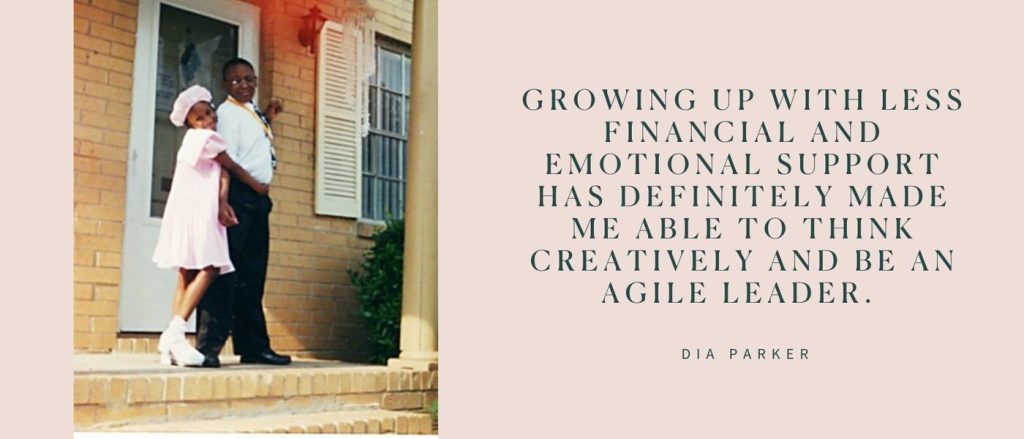 Being queer, I was afraid to embrace my feminity for a long time in high school but eventually gained the confidence I needed to accept myself and realize I wasn't any less queer by presenting in a more traditionally feminine way.
After graduating from college I thought I needed a master's degree in order to be respected as a leader. While I am coming to accept myself as enough I still debate getting my master's degree. I'm still occasionally questioned by white men about my legitimacy in my knowledge of my community, of housing rights and asked questions which my nonblack predecessors never faced in their roles as Executive Director of both orgs respectively.
What are your strengths as a leader and what skills do you aspire to and working to develop?
As a leader it's my job to listen actively, and gather resources for my team members so that they can act in their full potential.
I am really trying to get out of my own skin as a leader and meet new people. I'm extremely introverted and it takes a lot of energy to put myself out there but this year I'm focusing on being present with those who come my way.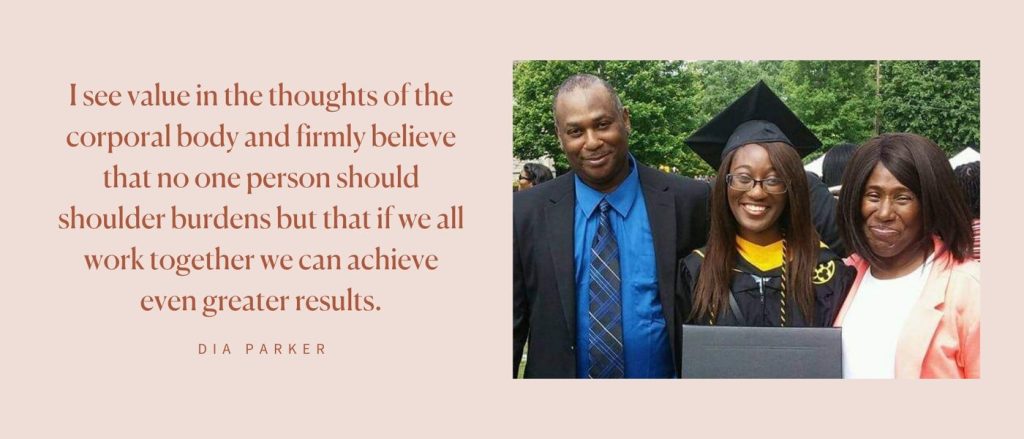 Which female leaders do you look up to and why?
I'm lucky enough to have some amazing mentors in my life, my mom, Bee, and Gigi Pedraza. I look up to my mother because every day from birth she took the hand she was dealt and made it into a full deck of cards. It didn't matter what she was facing from the blatant racist impacts highlighted by the racial divide of the train tracks in Fayetteville, NC in the '60s; or teen pregnancy in the '70s. She always pulled it together for herself and her children. I look up to Bee Nguyen for never being afraid to speak the truth and taking her own chair to sit at the table. For similar reasons, I look up to my nonprofit mentor Gigi Pedraza, the Executive Director of the Latino Community Fund of GA. Gigi is not afraid to tear down whatever barriers stand in the way of communities of color having basic human rights. I hope to hone the essence of these unwavering spirits, to be a bolder person when I'm faced with challenges in my daily life.
We understand that Leadership roles can be stressful positions. What are your "go-to" 's to practices to manage your stress and avoid hitting burnout? How easy or hard has that been over the years?

The unsustainable life practices of juggling multiple jobs, and putting sleep & eating at the bottom of my to-do list hit harder than ever before in 2020. I took a step back, reclaimed my weekends as my personal time, and sought professional help. My goal in therapy was to try antidepressants for the 1st time and to feel good enough to get back into running. I was aggressive and dedicated to healing myself and making these lifestyle changes so that I could be a living example to the young womxn my nonprofit serves. Now, I run at least twice per week and am trying to incorporate yoga three times per week.
I only do each day what I want to do and I don't accept last-minute engagements which drain my energy.
I only allow myself to make art, take naps, cook, and garden on the weekends. I make myself apologize when I'm unkind to myself in my thinking. I try to dump my expectations of conversations & social interactions and let them happen naturally. I take an inventory of how I'm feeling before taking on new tasks, and I try to stay vigilant about limiting the number of decisions I make in a day.
How do you define success for yourself? What ideas of success do you reject?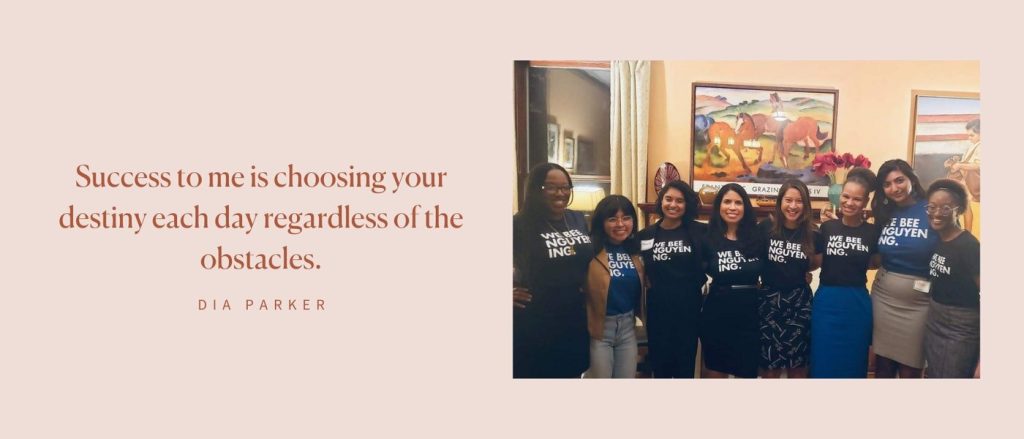 I reject the monetary concepts of success, that success is a monolith, and that success is easily identified. Not feeling successful as a 26yr old running 2 businesses in 2020 was my wake-up call that my depression was out of control. Knowing that I didn't feel successful even though I had overcome so many challenges to get where I was, let me know that my sense of control over my life was lacking. I did not redefine success for myself but I began to analyze why I didn't feel in control of my life and I thought that I might be sick. But upon further self-reflection I realized that I'm not sick, the world is sick, for turning a blind eye to the horrors capitalism has created. That the systems of oppression I'd been trying to block out by surrounding myself with BIPOC community members, creating safe spaces, and not actively tuning into the news weren't going to go away by ignoring them.
Do you have any hobbies? Were there specific ones you picked up due to COVID?
I have too many hobbies, I love to write poetry, I love to paint glass objects, and I'm obsessed with holographic nail polish. I've definitely leaned into glass painting during the pandemic and hope to start glass cutting and making faux stained glass. Other hobbies include running (no more than a 5k), yoga, and gardening.