Adrienne McCrary values connection and collaboration, her new business aims to create the valuable community she has found.
The Lola member, Adrienne McCrary understands and appreciates the value of connections. Whether those connections are mentorships, friendships or partnerships. She has found joy and success in these relationships and hopes to create the same community for Black Womxn to have a safe space to commune, to share, to learn and try new things with her business partner Michelle Carlton at The Valorie. When she isn't working you can find her reading a book or listening to music!

Adrienne McCrary
Location: Atlanta, GA
Age: 35 years
What I do: Co-Founder of The Valorie
Briefly describe who you are, what you do for work and for fun
I am a content strategist & producer and co-founder of The Valorie. I am an idea person who can visualize the big picture. Tell me your business idea and I can give you a bunch of ideas to help you make it happen. For fun, I love to read, find new artists to listen to ( I love music!).
Share your career story with us including anyone who inspired you along the way
Ok here is the short version. As a fashion merchandising major, my career started in retail. I learned I hated it (lol) but what I did love was visual merchandising. I spent a few years as the Visual Merchandising Director for a group of boutiques, where I learned that not only did I love visuals but marketing too. After I was laid off from that job, I co-founded a company that created campaigns with influencers. That was an amazing experience. We shot content in Costa Rica & Morocco. From there, I started working for a floral and design studio doing their social media & marketing. I currently still work for that company and have co-founded The Valorie.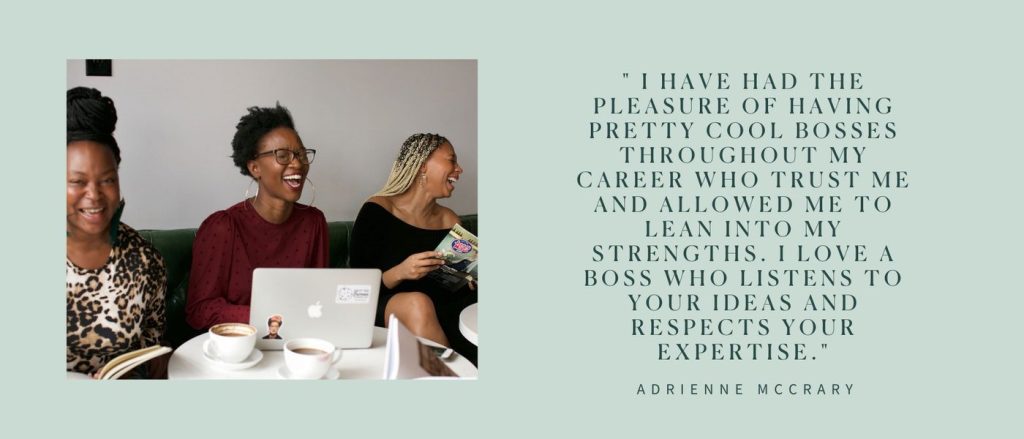 What does success look like to you and how are you breaking conventional ways of finding success for yourself?
Success looks like operating in my zone of genius, freedom, and ease. My career has been very unconventional, so I always keep that in mind. I trust my gut and the vision that I have for my life. I try to not pay too much attention to what everybody else is doing and focus on what I truly want my life to look like. It might not look like somebody else's and that's ok.
Specifically, how have others helped you in getting to where you are today? Looking back, what have been the most pivotal connections and collaborations?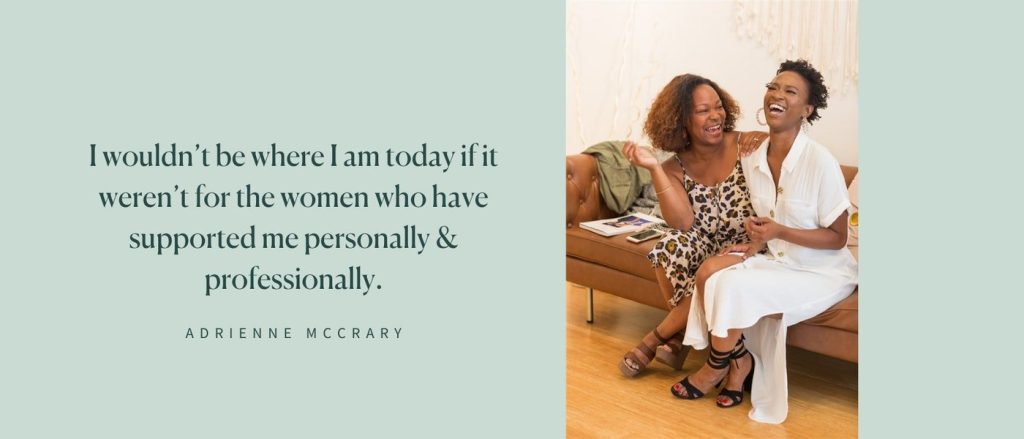 One of my previous bosses, Lauren Holland, really gave me the space to create a position that leaned into my strengths. At that time, I was the Visual Merchandising Director for a group of stores, which allowed me to hone my eye for visuals but I was also able to have a hand in the marketing, sales, and buying departments. That experience showed me how much I enjoyed connecting all of the dots of a business. And of course meeting Michelle has been instrumental in this next phase of my career. When we met, we knew we wanted to collaborate on something, but I had no idea it would be something so amazing like The Valorie.
How do you view mentorship and how has that evolved over the years? What insights can you share with other womxn around mentorship, either giving it or receiving it?
I think mentorship can be a powerful tool in the advancement of your life. Having people around you that are a few steps ahead or have experienced something you are striving for can impact your success.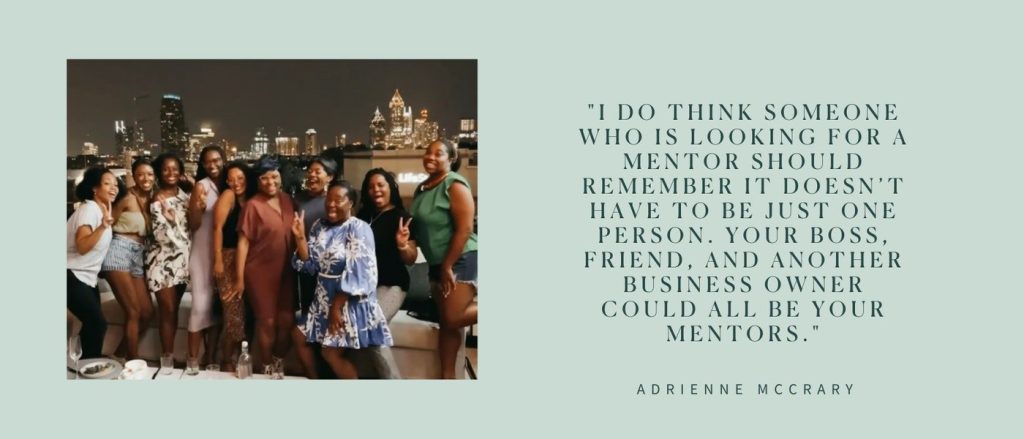 I also think that any mentor/mentee relationship should be balanced. Even if you aren't where your mentor is yet, that doesn't mean you don't have value that you an bring to the relationship.
What gaps in your networks would you like to fill and what are you looking for in potential role models in your current life/career stage? What would be helpful for you to see?
Right now, I am looking for role models who are balancing multiple roles. Also women who have chosen more unconventional paths. Being able to connect with them and share stories or advice would be wonderful.
Is there anything else you'd like to share that may give us a better understanding of your personal story?
Don't be afraid to pivot. I know that has become a buzzword over the last year, but it really has been a crucial concept in my life and career. I have had to pivot many times to create the career I have now.