How to build healthy boundaries in business
In our hectic lives, we are always so busy trying to accomplish one thing or another, that it's easy to become distracted and disconnected from the people around us.
— Dani Miller
But what is a boundary?
A BOUNDARY IS A CONTAINER AROUND YOUR TIME, MENTAL AND EMOTIONAL ENERGY, RELATIONSHIPS, PHYSICAL BODY, AND MATERIAL AND ENERGETIC RESOURCES. IN OTHER WORDS… IT'S THE HELL NO INSTINCT THAT PROTECTS WHAT YOU VALUE AND OPENS THE DOOR TO THOSE HELL YES EXPERIENCES YOU LIVE FOR BECAUSE YOU'RE NOT DISTRACTED AND EXHAUSTED BY PEOPLE, PLACES AND THINGS THAT DRAIN YOUR LIFE FORCE.
– ERIN NES
When someone can't set boundaries, it isn't because they're inherently self-disrespecting. It's usually because they just don't know how to function any other way. If we don't set healthy boundaries, we are likely to constantly be at the mercy of others. This means we allow others to tell us how to think, act, and feel. It also means we tend to spend our time and energy doing what others want us to do over what we want to do deep down.
How are we failing to set boundaries?
When we fail to set boundaries and hold people accountable, we feel used and mistreated. This is why we sometimes attack who they are, which is far more hurtful than addressing a behavior or a choice. You need to teach others how to treat you. If you don't set personal boundaries, then others get to decide how they treat you.
— Brene Brown
Trying to always be seen as "nice," "agreeable," and "easy to work with," will cause you to drop your boundaries in a hot minute…. The voice in your head is telling you "who do you think you are to have the audacity to set boundaries that protect your time, confidence and space?" But here's what happens when you worry about what others think – you become a people pleaser and stop making progress and being a leader.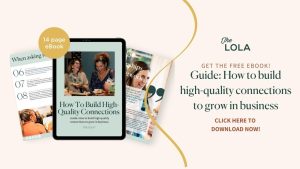 8 ways to create better boundaries in business: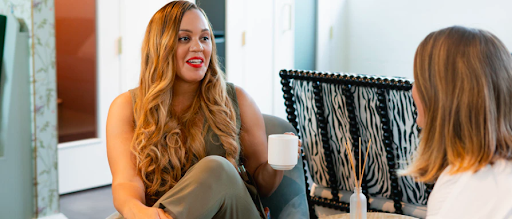 1. FIRSTLY, GIVE YOURSELF A LITTLE GRACE
Having a good work ethic doesn't mean you have to be perfect all the time. It's fine to say no to projects to free up some time for other things in your life
2. WHAT YOU ALLOW, YOU ENCOURAGE
How you engage with others and what boundaries you establish with colleagues teach them what they can and can't say and do to you. Saying yes only when you mean yes can also help build your integrity.
3. DEVELOP YOUR SKILLS ON HOW TO SAY NO
You don't have to say yes to everything to be a good co-worker, but it helps to have the tools to politely decline and leave the other person feeling good about the interaction. Read how to say no without being rude, how to politely decline or redirect with your boss or coworker, plus some helpful prompts to reply and maintain boundaries, learn how to stop being the fixer.
4. CLARIFY, CLARIFY, CLARIFY
In his book "The Four Agreements," Don Miguel Ruiz suggests asking this simple question when communicating to avoid taking things personally or making assumptions: "What do you mean by that?" It allows the other person to clarify or perhaps rethink the delivery of a statement.
5. PLAN A RESPONSE TO BOUNDARY CROSSING
Saying "that doesn't work for me" allows you to address a potential crossing of your boundaries and offers room for an alternative option if there is one. If you're caught off guard let the person know a line has been crossed and then tell them you need some time if you need to think about the situation. If someone crosses your boundary more than once make sure you restate it, they may have mistaken you initially or your boundary was vague or indirect.
6. BE RESPECTFUL
"Boundaries are all about respect — for yourself and for the other person," says F. Diane Barth, licensed clinical social worker and psychotherapist in New York. "When a colleague says something inappropriate that you want to address, go for it. But keep in mind that anger, sarcasm, put-downs, and criticisms will not accomplish much, except to get you both worked up."
7. CREATE SPACE FOR YOUR LIFE OUTSIDE OF WORK
There isn't always a quiet season after doing a lot of work. We tell ourselves if I just get over this hump, if I just get over this hump I'll rest when I get there. There is always going to be some degree of chaos, we need to proactively plan to do less in certain areas and plan that time with things that are important to you.
Structure and scaffolding that keeps you at your best:
Set dedicated work hours. Avoid interruptions. Set interruption boundaries with your family and team and create a personal plan around disconnecting at the end of the day
Put parameters around business goals and what you say yes to. Make sure things don't end up on your calendar that doesn't need to be there
Limit the number of meetings or calls you take per week. Don't work evenings and weekends, or if you have to make it the exception. Agree not to travel more than x days a month
Delegate the things you shouldn't be doing or can outsource? If you don't have a team. Make up a team to create a buffer around yourself. It can be hard for you to say no, but if you have another person to help with boundaries and negotiations. "Jennifer" can be the bad guy for you.
Take care of your own needs:
Learn how to prioritize yourself
Make personal things non-negotiable on your calendar
Plan your exercise, hobbies, time with friends, rest, time alone on your calendar
Value your sleep
Create space for your family and loved ones:
Plan to be there for important events
Take off the hours your family comes home and for dinner time
Create intentional time for your partner
Plan one on one dates with your kids
7. PUT YOUR BOUNDARIES INTO ACTION ON A CONSISTENT BASIS
This one is probably the toughest. After you've identified what you're willing to tolerate and what you're not, you then have to act on it. Start small. Practice incorporating one new boundary a week to see how it feels. When you stumble, don't beat yourself up. Simply begin again. And when you feel like you've got one locked in place, bring in another, and another.
When you decide to set boundaries of your own, you change the behaviors of other people around you because you show up differently. You have new expectations and limits. And you set a great example of what it looks like for someone to honor what they need.
How often do I worry about what other people think?
Do I feel guilty for wanting to do things by myself?
When did I last say no to someone?
When did I last say yes to something I secretly didn't want to do?
Do I feel like I deserve respect or I have to earn it by being 'nice'?
What are the five rules to being my friend? Do I know them quickly and easily?
What are the 10 things I most like to do with my time? Can I quickly come up with them?
What are the 10 things I hate doing? Do I even have strong feelings about things?
When I think about saying no to someone, do I feel afraid? Or calm inside?